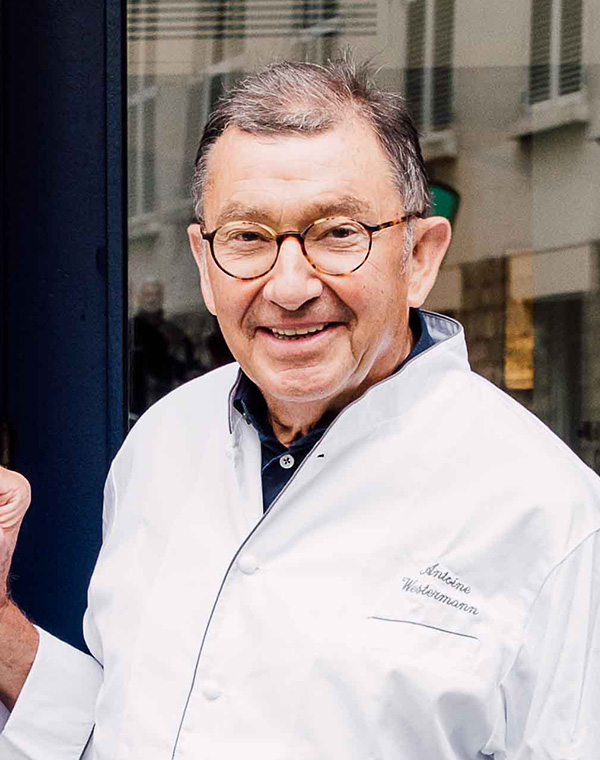 Sep. 06

2022
Chef Antoine Westermann's career path looks like that of a child spoiled by the gastronomy fairy. He was not trained in the brigades of starred chefs or prestigious houses. Antoine Westermann, who has built his own culinary identity without referring to the dogmas instilled in him by a mentor, works by instinct. His freedom of expression makes his cooking very personal. If technique, which he masters perfectly, is essential, if he loves the products he cooks and wants to sublimate them, Antoine Westermann is above all a hunter of emotions.
He opened his own restaurant at the age of 23: Le Buerehiesel, in Alsace. He obtained his first star in the Michelin Guide at the age of 29, and then rose to the highly
prized rank of 3-star chef. For 13 years, he expressed himself brilliantly through a three-starred cuisine.
In 2007, after 32 years in the Michelin Guide, he decided to give up his stars. Was it a media coup? Too much pressure? Neither. This step was the
result of the evolution of his vision of culinary creation. After having rubbed shoulders with the stars by delivering exceptional cuisine on a daily basis, it became clear to him that his main quest was to sublimate the idea of sharing and celebrating at the table, with the desire to express it in a different way. In November 2006, Antoine Westermann therefore announced to the Michelin Guide that he would no longer be at the helm of the Buerehiesel from January 2007 and that his son would be the sole chef and owner.
In Paris, he already has to his credit Mon Vieil Ami, his vegetable bistro that opened successfully in 2003. In November 2006, he took on a new challenge by acquiring the cultural and culinary institution Drouant. Antoine Westermann sold Mon Vieil Ami in 2017 and sold Drouant to the Gardinier brothers in March 2018.
In 2012, opening of le Coq Rico, his mono maniacal place around poultry. In 2021, Le Coq Rico became Le Coq & Fils.
He does not seek to astonish, nor to follow fashions. He wants to convey emotion. And you can feel it.