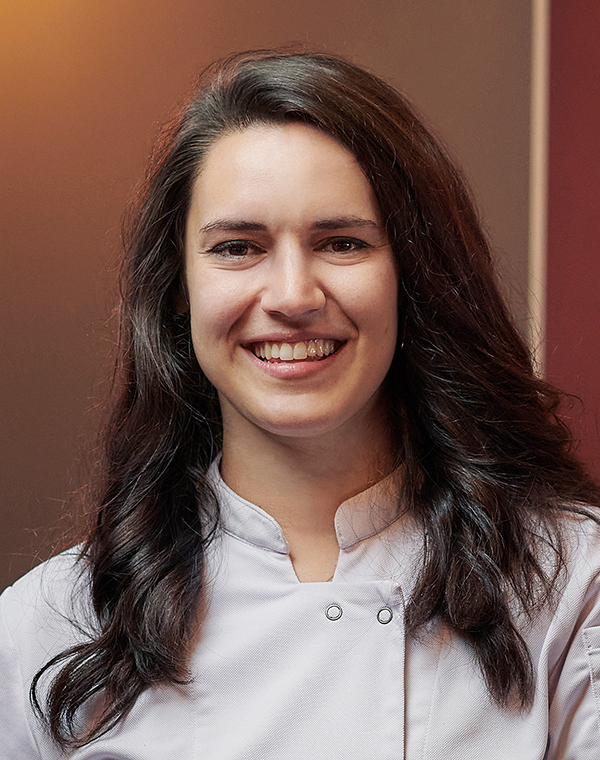 Sep. 06

2022
Virginia-born Cassie Raithel, executive chef at The 404 Kitchen, has always been drawn to the culinary world. As a child of a military family, Raithel's upbringing fostered a strong connection to travel and enjoying international cuisine. Raithel recalls some of her favorite memories growing up was when her family was all together for the holidays, enjoying each other's company and an amazing meal they all cooked.  Upon entering college, Raithel pursued a Business Administration & Marketing degree at Christopher Newport University in Newport News, VA, and after 2 years in corporate America, Raithel took a leap of faith to follow her true passion: cooking.
Raithel touts an extensive culinary background. In 2018, Raithel graduated as Valedictorian from Le Cordon Bleu Madrid with a Diplôme de Cuisine. While still in culinary school, Raithel worked in Croatia as a breakfast chef at The White Rabbit Hostel. Following graduation, she moved to Portugal and served as the opening menu chef at Casa Âncora, a quaint, seaside eatery known best for its fresh, local island cuisine. When she moved back stateside later that year, Raithel returned to Virginia and accepted a position as sous chef and pastry chef for The Williamsburg Winery. Raithel reveled in the opportunity to showcase her internationally-nurtured skillset and hosted regular French and Spanish-inspired chef dinners.
In 2019, Raithel moved to Nashville and took on the role of kitchen lead at The 404 Kitchen. Moving up the ranks quickly, Raithel became chef de cuisine in 2021 and six short months later, became The 404 Kitchen's executive chef. To date, some of her most notable achievements and experiences with The 404 have been being nominated for Forbes 30 Under 30 list in 2022 and repurposing restaurant products for families in need throughout the pandemic. At The 404 Kitchen, Raithel aims to prepare food "that warms you from the inside out, and incorporates bright cuisine into family classics that make guests feel like they are at home."
Drawing inspiration from flavors and techniques from French, Mediterranean, Latin, and Southern cuisines, Raithel creates diverse inspired menus with local produce and meats, while still maintaining a cohesive dining experience for her guests. Raithel has a sweet pup at home, Bulleit, named for her love of Bulleit Bourbon. When she's not cooking, you can find her kayaking or enjoying drinks and food out with friends, as it's important to her to keep her mind fresh and experience the joy she spends her life creating for others at The 404 Kitchen.