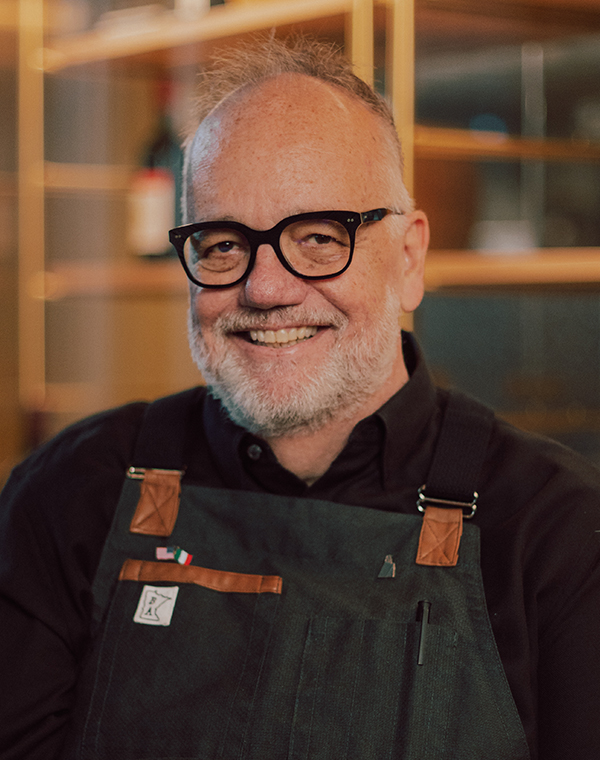 Aug. 21

2023
James Beard Award-winning and Michelin-starred Chef Tony Mantuano represents an exceptional brand of Italian cuisine.
As Food & Beverage Partner with The Pizzuti Companies, Mantuano directs the food and beverage program at The Joseph, a Luxury Collection Hotel, Nashville alongside leading wine and hospitality expert Cathy Mantuano. Together, the husband-and-wife duo guide conceptual development, creative direction and design, menus, execution, and the spirit of hospitality for Yolan, featuring refined Italian dining and named the No. 1 Restaurant in the United States by Food & Wine readers in 2023; Denim, a stunning rooftop bar; Four Walls, an intimate cocktail lounge; and the sophisticated property's in-room dining and banquet offerings.
Midwest-born and raised, Mantuano first brought fine Italian cuisine to Chicago's award-winning Spiaggia — one of the country's most revered Italian restaurants — and has built a reputation of excellence for both himself and the restaurants he has opened in the decades since. A world-renowned chef with a passion for fostering raw talent, he and Cathy trained in Italy in the early 80s, when it was rare for Americans to stage overseas. They have returned almost every year, learning in various kitchens — from small family trattorie to three-star Michelin restaurants. These experiences culminate in restaurants that evoke la bella figura — an expression commonly used to describe the beautiful way of life in Italy — experiences that are genuine, gracious and rich with culture.
A decorated culinary icon, Mantuano has received 12 nominations from The James Beard Foundation, winning Best Chef Midwest in 2005. A loyal supporter of causes close to his heart, he was also honored by President Barack Obama for his culinary contributions to diplomacy.
Mantuano is often recognized for his participation on BRAVO's "Top Chef Masters" and on several national broadcasts, as well as his appearances at prestigious culinary events and symposiums worldwide. Inspired by their love of Mediterranean cuisine and their travels worldwide, Tony and Cathy co-authored Wine Bar Food — allowing readers to create and share their favorite recipes with loved ones.
The Mantuanos live in Nashville and are proud to call Music City home.