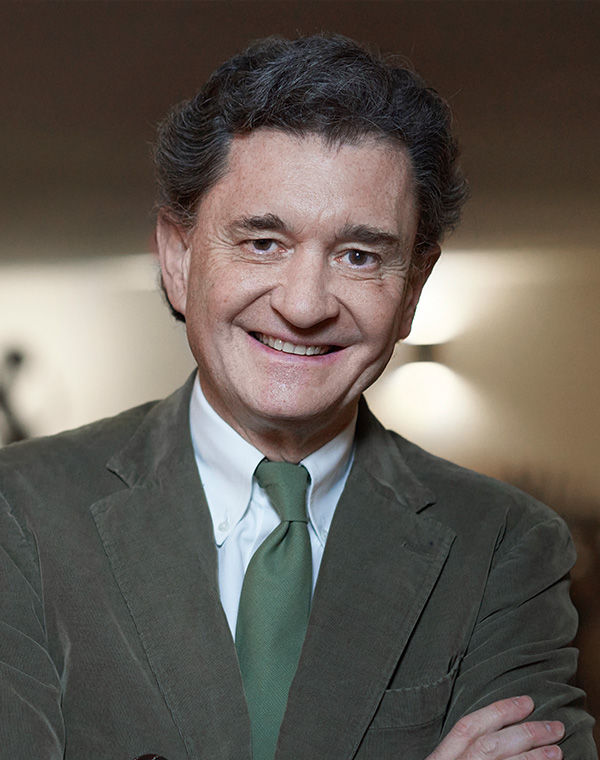 Sep. 15

2022
Philippe Sereys de Rothschild, born in 1963, is the son of Baroness Philippine de Rothschild (1933-2014) and the famous actor Jacques Sereys. After succeeding his mother on her death as Chairman of the Supervisory Board of Baron Philippe de Rothschild SA, he was appointed Chairman and CEO in 2018. The leading exporter of Bordeaux AOC wines, the family company notably produces and markets the renowned Mouton Cadet. Philippe Sereys de Rothschild is also the owner, with his siblings Camille Sereys de Rothschild and Julien de Beaumarchais de Rothschild, of three classified growths at Pauillac in the Médoc – Château Mouton Rothschild, Château d'Armailhac and Château Clerc Milon – and of Domaine de Baronarques.
He received an MBA from Harvard Business School in 1991 after graduating from Bordeaux Business School.
After spending two years as an analyst in the M&A department of Banque Lazard in New York, during which he worked on major transactions such as the RJR Nabisco LBO, he joined the management team at Compagnie Générale des Eaux (CGE, now Vivendi) as a project coordinator reporting to senior management, working on environmental protection projects in the UK, Italy and Taiwan.
From 1995 to 1998 he served as Chief Financial and Administrative Officer of one of the group's main Italian subsidiaries, specializing in energy management and the environment.
He left CGE/Vivendi in 1998 to become CFAO then CEO of SLP Infoware, a French company producing market analysis/CRM software, a position he held until 2003. After selling the company to Gemplus, from 2004 to 2010 he held senior executive positions at Natixis Investissement then NEM Partners, two Natixis private equity funds. During this time he made investments in several companies including Newrest (airline catering) and Saverglass (luxury bottle producer).
He played a leading role in the creation of Barons de Rothschild champagnes, from the first harvest in 2005 to its international launch in 2010, and is now chairman of the company which runs the business, representing the family shareholders.
In 2011, he became co-founder, shareholder and member of the Supervisory Board of Alma Learning, a group specializing in private education, distance learning and training. Alma Learning has majority interests in the private school Cours Hattemer, Hattemer Academy, Cours Legendre, Cours Saint Anne and Euro Formadis. He created Jolt Capital, an investment fund focusing on new technologies, in the same year.
In 2015, with his sister and brother, he founded the Philippine de Rothschild Corporate Foundation to honour the memory of their mother. He has been President of the Foundation since January 2017. Philippe Sereys de Rothschild has been Chairman and CEO of Baron Philippe de Rothschild SA since 2018.
He has three children, Léonore, Mathilde and Nathan.