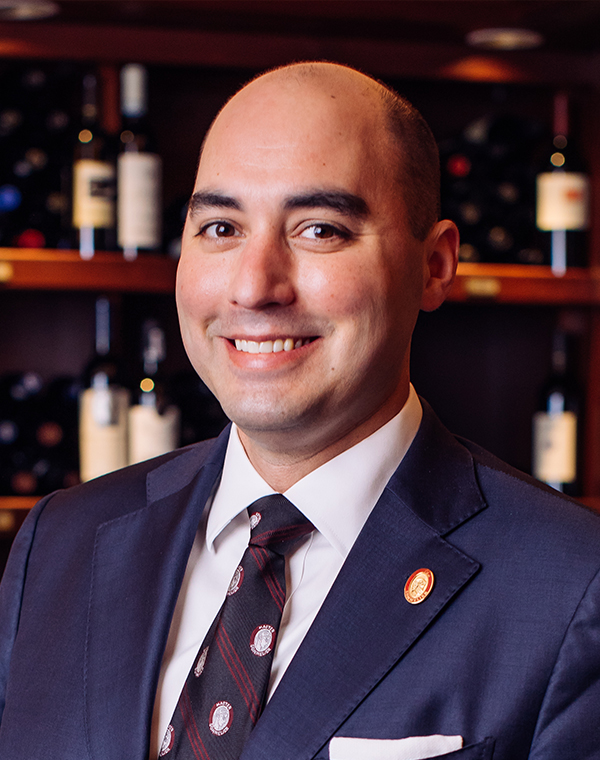 Dec. 01

2021
Steven McDonald, MS has been the wine director for Pappas Bros Steakhouse Houston Galleria since September of 2013 where he oversees a wine list of 4,000 selections and a 3 person sommelier team. He moved to Houston from New York City to work with Pappas Bros as a sommelier in 2011 after acquiring both the the WSET and CMS Advanced certificates. Pappas Bros Steakhouse has won the Wine Spectator Grand Award every year since 2010
Steven eventually passed the Master Sommelier exam in 2018 to become one of only 269 people in the world to have passed this famously difficult exam. He has won the Periwinkle Iron Sommelier competition in 2014 and won the Service Person of the Year for Houston My Table in 2015. In addition, he has taught for various wine groups around Texas and New York and is a regular guest speaker at Oklahoma State University's Wine Forum.
While working in New York he helped open the Michelin starred Ai Fiori with chef Michael White and was a wine buyer for the highly technological CLO wine bar in the Time Warner Center. He also spent time as an intern for another grand award list, Tribeca Grill. Before moving into hospitality, Steven was a band director in Spring, TX after graduating with a Music Education degree from the University of Houston.
He is married to his lovely wife, Adria, who owns a baking company and has two beautiful young daughters, Gianna and Angelina.