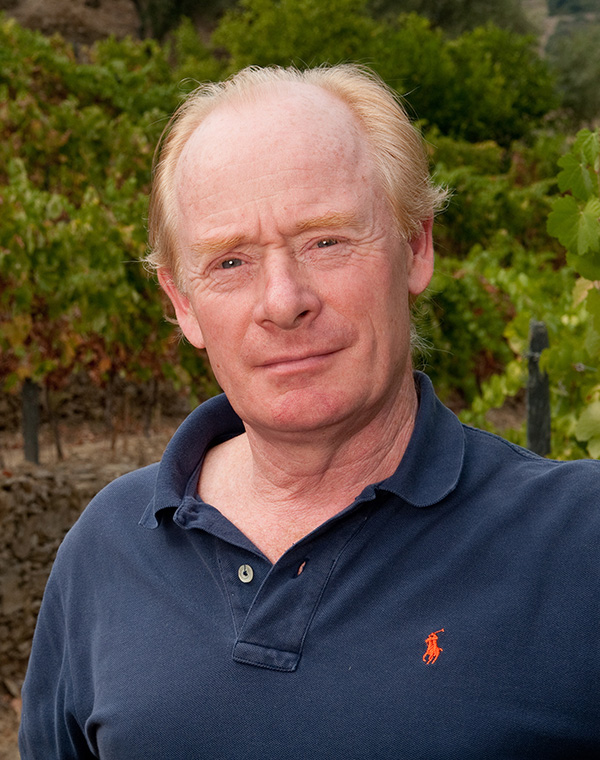 Sep. 06

2022
Dominic is the fourth generation of direct family to be actively involved in all aspects of the business from vineyard management to sales & marketing. The company is currently managed by five members of the 4th generation. Dominic, his brother Paul and cousins Johnny, Rupert & Charles plus Clare, who manages a UK based company for the family.
He and his family currently have their own US and UK importing companies, a Portuguese distributor & wholesaler and two Regional Managers based in Hong Kong & Brazil.
His Great Grandfather Andrew James Symington emigrated from Scotland to Portugal in 1882 to work for the Graham family in their Cotton Milling business. A short time after arriving he met & married Beatrice Atkinson from an old Anglo-Portuguese family who had been Port Shippers since 1652. Through his maternal Great Grandmother he is one of the 13th generation of the family involved in the Port Trade.
Andrew James became a Partner in Warre's in 1905 and took full ownership in 1908. In 1912 Andrew James Symington and George A Warre proprietor of Dow's Port, arranged a share swop whereby each became a joint partner in the other company thereby enabling George Warre to become associated with his original family business which had originally been founded in 1670.
At the same time George Warre's sons decided to leave Portugal and manage the sales office in London, England while Andrew James Symington's sons managed the winemaking and shipping side in Portugal.
Eventually in the early 1960s the Warre family sold out their partnership share and the joint companies of Warre's and Dow's became solely owned by the Symington family.
In 1970 his father and uncles acquired Graham's Port. In 1989 they bought Quinta do Vesuvio and in 2006 they acquired the Cockburn's Port assets and took full control of the company and brand in 2011.
He and his family currently farm 965 hectares (2.384,57 acres) across 26 separate properties all under the Sustainable Agriculture principle of minimum intervention, of which 132 hectares (326,17 acres) are of fully certified Organic Vineyards.
The next generation of the family are beginning their involvement in the business, initially working as assistant winemakers at harvest time while at the same time following independent careers elsewhere before returning full time to the family business. For the 2013 harvest 3 younger family members worked, his son already for his second harvest while for the other two it was their first. Two other nephews have already worked previous harvests.