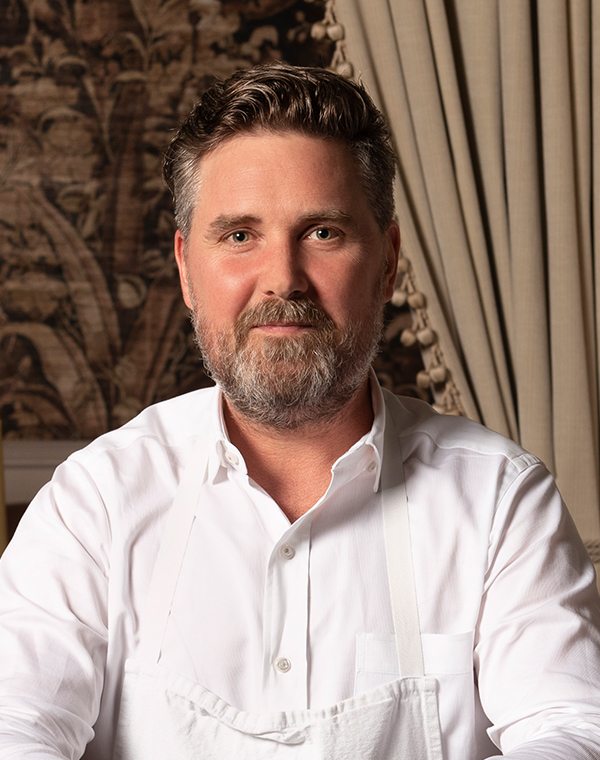 Aug. 21

2023
Restaurateur & Chef John Fraser made his mark on the culinary landscape by redefining the role of vegetables in American cuisine. Born & raised in Los Angeles, he draws inspiration from his Mediterranean roots and the vegetable-forward California cuisine he grew up around. In 2007, he went from chef to restaurateur with a vision to create the entire hospitality experience founding his own collaborative and creative hospitality group, JF Restaurants, based in New York City.
Pridefully calling New York City home, the restaurant group has expanded its reach and is currently behind 15 unique concepts across five cities in the United States, including Southold (New York), West Hollywood (California), Tampa (Florida), and soon Boston (Massachusetts).
Fraser has garnered numerous culinary accolades throughout his career. He achieved a remarkable eight consecutive years of Michelin star recognition at Dovetail, followed by another Michelin star at NIX. Most recently, the team earned yet another Michelin star and the prestigious Service Award at Lilac. Dovetail and 701 West were both bestowed three stars by the New York Times, while NIX, The Loyal, and Narcissa received a notable two stars. IRIS has been honored as the "critics' choice" and hailed as the seventh-best restaurant in New York City by the New York Times. Esquire Magazine also recognized IRIS as the thirteenth-best restaurant in the United States. Furthermore, esteemed New York Times food critic Pete Wells recently ranked IRIS as the 55th-best restaurant in New York City. Ardor, situated in West Hollywood, was named the number one best restaurant in the area by TimeOut Magazine.