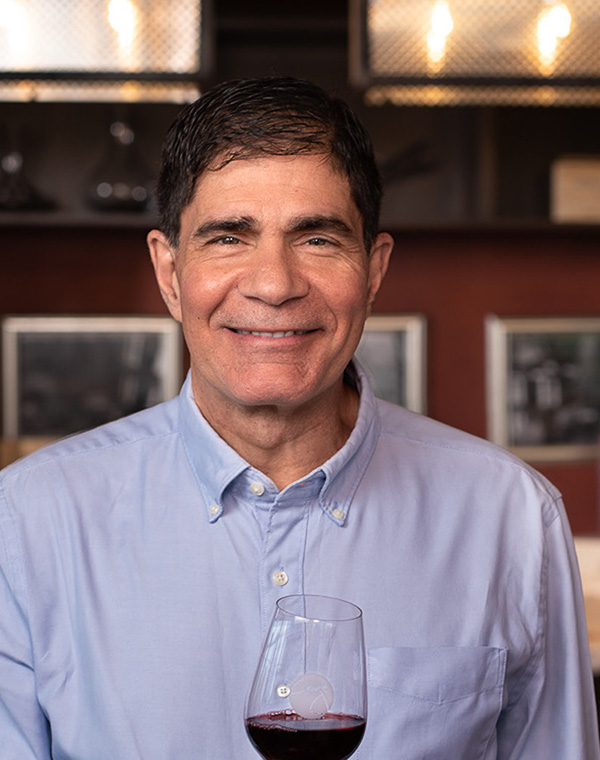 Oct. 11

2019
As one of 269 Master Sommeliers in the world, George Miliotes is a passionate educator and curator of wines. A firm believer in education and knowledge-sharing, Miliotes continuously studies wine, identifying the most interesting wines through annual trips to wine-growing regions from France to South Africa. Building relationships with some of the best vintners in the world, he also takes an active role in the winemaking process helping to create custom blends.
Miliotes' unique by-the-glass lists encourage guests to make adventurous choices, selecting new wines, whether they are domestic or global, to pair with their courses. The result of his worldwide efforts are wine lists that are distinct to his restaurant's culinary offerings, and widely reviewed as exceptional in every way.
George Miliotes is the grandson of Greek immigrants and a child of the restaurant and hospitality business. His family owned a specialty market and café in Orlando, Fla., which became a gathering spot for local chefs and served as the starting point for Miliotes' passion for food and wine.
Miliotes later became the general manager of California Grill at Walt Disney World Resort, where he not only created an award-winning wine list, but also one of the first lists in the country to offer 100 wines by the glass. He is widely regarded as one the restaurant business' foremost wine experts.
In March 2007, Miliotes became a Master Sommelier, passing a series of rigorous examinations that requires the candidate to identify grape variety, country of origin, district of origin and vintage of wines by taste, sight and aroma alone. From 2002 – 2016, he oversaw all aspects of wine culture for Darden including The Capital Grille and Eddie V's, and was one of the founders of Seasons 52. George led the development of their award-winning wine lists and educated and motivated service teams about wine in order to deliver exceptional guest experiences.
Miliotes returned to Walt Disney World with the opening of Wine Bar George, the only wine bar in Florida led by a Master Sommelier. Now open in The Landing at Disney Springs, Wine Bar George brings Miliotes' expertise and worldwide travels to the heart of Central Florida. Follow George @WineBarGeorge and visit WineBarGeorge.com for more information.