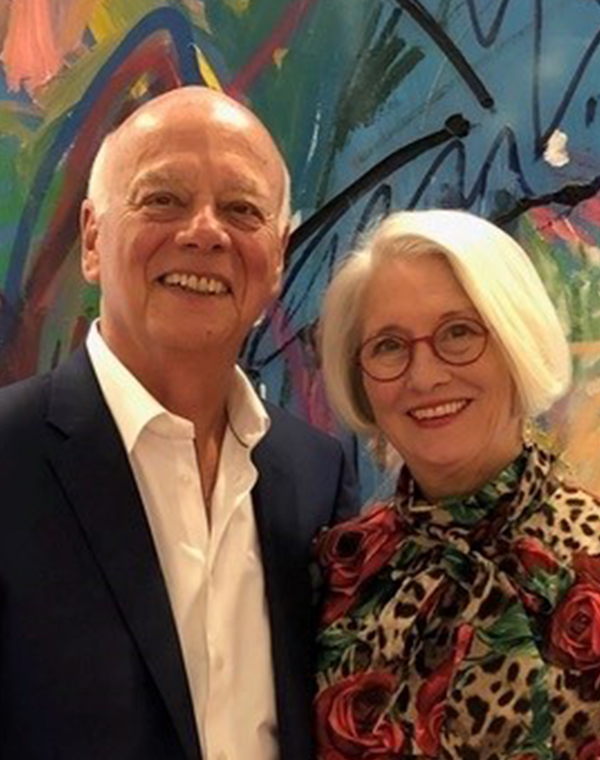 Jan. 28

2023
Patrick has over 50 years of experience in the pharmaceutical / life sciences industry, including 32 years at Hoffmann-La Roche Inc, North America. Patrick joined Roche in 1969 as a sales representative and over the years held a number of marketing and general management positions, both in the United States and Switzerland, where the company was founded. In 1988, he was elected to the U.S. company's Executive Committee and Board of Directors. In 1993, Patrick was named President and Chief Executive Officer of Hoffmann-La Roche, Inc. and appointed to the global pharmaceutical executive committee. He retired in 2001.
Long active in industry, academic and civic affairs, Patrick is a past Chairman of the Health Care Institute of New Jersey and The Myositis Association. He also served on the Board of Directors and Executive Committees of the Pharmaceutical Research & Manufacturers of America and the Biotechnology Industry Organization.
Since retiring from Roche, Patrick has been elected to several public and private company Boards of Directors and since 2017 has been Lead Director and Chairman of the Compensation and Governance Committees for Selecta Biosciences.
Patrick holds a bachelor's degree in business administration from Creighton University and an MBA from Fairleigh Dickinson University. He is currently on the Board of Trustees at Creighton and recently retired as Chairman of the Board of Trustees at Fairleigh Dickinson.
Elizabeth Bingham (Betsy) Ryan was born and raised on a small lake in northern New Jersey, near New York City, and grew up enjoying the best of both worlds: nature and culture. She attended Wheaton College in Massachusetts and graduated from the University of Massachusetts Amherst with a bachelor's degree in English and a teaching certificate. For eight years, Betsy lived simply with seven friends on a small farm in western Massachusetts raising their food, making their own clothes and furniture, learning various other crafts and starting their families.
Betsy moved to Radnor, PA in 1981 where she raised her three children, facilitating their varied athletics, musical and academic activities. Betsy earned her master's in theater at Villanova University and taught theater to middle schoolers for several years. She worked with the League of Women Voters making short TV presentations on local politics, taught Sunday School, Girl Scout Brownies and ran Arts Week for the middle school for two years. She was also a patron of the arts in Pennsylvania, particularly Peoples Light theater, the Philadelphia Art Museum and the Please Touch Museum.
In 2004, Betsy discovered Florida and in 2008, they moved to Naples and also to London, where they were patrons of the British Museum, Royal Ballet, National Theatre, British Film Institute and the Almeida Theatre.
Still maintaining a flat in London, Betsy has been residing in Florida for five years and has been supporting the arts here as well. As an active attendee of the Naples Winter Wine Festival for five years, Betsy had the great pleasure of winning several awesome travel experiences at the live auction. She and Patrick look forward to becoming more involved with the wonderful work being undertaken for the children of Collier County. Betsy is also an avid knitter, and has the good fortune to have six beautiful grandchildren who enjoy Nana's creations.