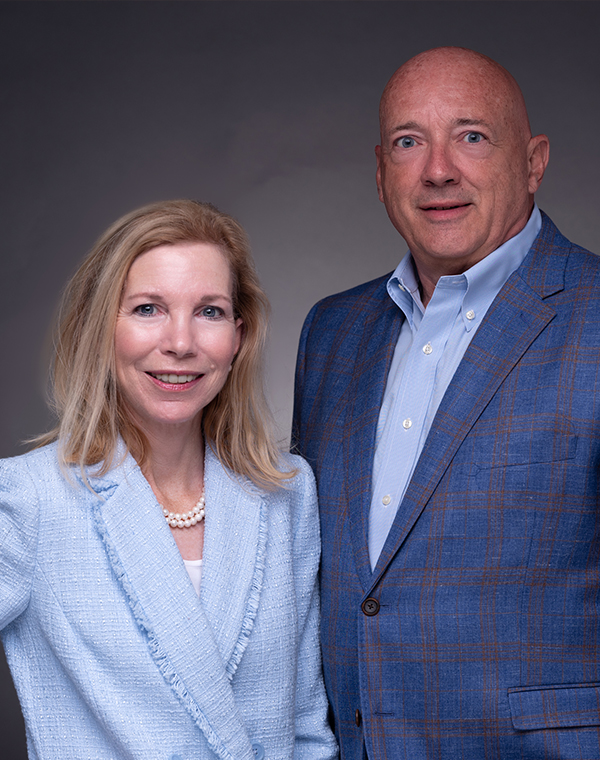 May. 15

2023
Both originally from Michigan and proud University of Michigan Wolverines, Catherine and John Van Hulle split their time between Naples and Walloon Lake, Michigan. Their careers have allowed them to travel extensively, fostering a love for exploring new places.
Catherine started her own contract pharmacist company after recently retiring from The Cleveland Clinic Outpatient pharmacies. She is also active in several pharmacy professional associations, serving on various professional boards and volunteering to promote the practice of pharmacy.
John has had a long career in the chemical industry and is currently CEO of Aurorium, a global manufacturer of specialty materials and ingredients. He has also served on a number of private equity portfolio company boards.
Since moving to Naples, Catherine and John have both been involved in various leadership positions at their golf community. In addition, Catherine has been volunteering at the Shelter Guild, which supports The Shelter for Abused Women and Children in Naples.
Catherine and John have been attending the Naples Winter Wine Festival since 2021, allowing them to bring together their love of travel and wine. They are excited to have the opportunity to work with NCEF as Trustees.