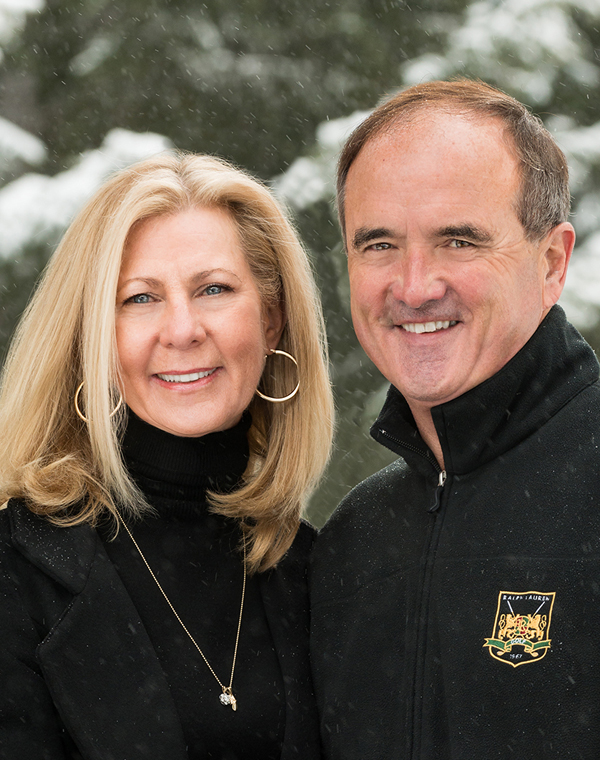 Aug. 01

2017
David Hoffmann currently serves as Chairman of Hoffmann Commercial Real Estate, headquartered in Chicago, Illinois. He is the founder of several businesses, including DHR International, a global executive recruiting firm, and Osprey Capital, a private equity enterprise.
Mr. Hoffmann continues to serve on several boards in the Chicago area. A dedicated member of the community and a life-long athlete, he has also devoted time to volunteering in little league hockey, soccer, baseball, football and softball programs.
Jerri shares David's passion to help those in need and has done so through several charitable organizations, the most notable being Children's Home + Aid. She has served as a Woman's Board Member for 15 years and more recently, joined the CH+A Board of Trustees. She and David successfully led a building campaign for a new early childhood and family learning center in Carpentersville, Illinois. The new facility is named the Jerri Hoffmann Child + Family Center.
The Hoffmanns have made Naples their home and are investing locally, both in real estate and with their personal involvement in the community. David serves on the board at Artis-Naples. After attending the Naples Winter Wine Festivals, David and Jerri knew NCEF was a philanthropic organization that aligned with their charitable giving philosophy and one they could be proud to support. They enthusiastically embrace the opportunity to be NCEF Trustees and are looking forward to making an impact on the lives of the children in the community.