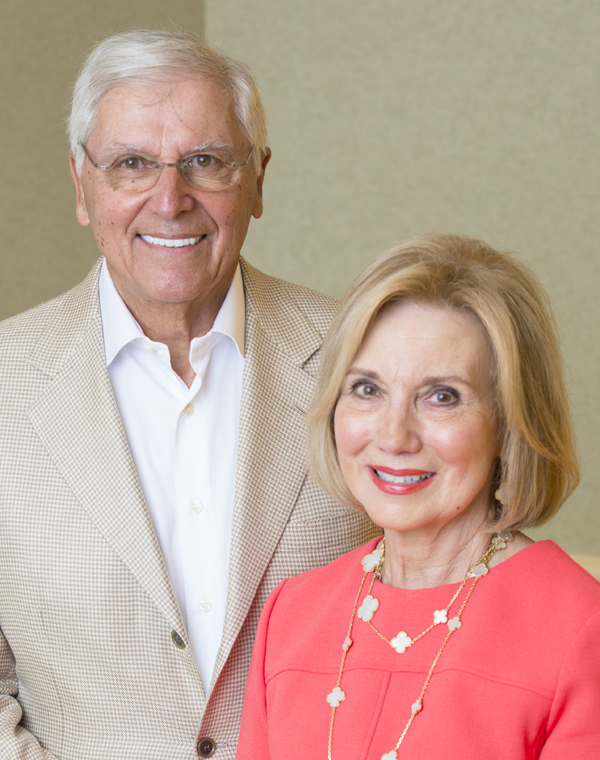 Oct. 04

2016
Daniel Mezzalingua graduated from Syracuse University in 1960, and after attending New York University Law School, worked as a marketing analyst for Underwood-Olivetti Company International. He then returned to Syracuse and developed, as well as managed, a Syracuse-based family business that manufactured coaxial cable connectors for the cable TV industry, with plants in Copenhagen, Denmark, St. Kitts, West Indies, and Suzhou, China. He had previously formed Octagon-Scientific, Inc., which developed one of the first convertors for cable TV use. He sold the business to Regency Electronics and licensed the patents to the major TV manufacturers throughout the world. During his career he served as a member of the National Cable Television Association, the New York State Cable Association and the Society of Cable Telecommunications Engineers. A past member of the Metropolitan Development Association, he was selected as Citizen of the Year at a dinner given by Temple Adath Yeshurun.
Mezzalingua's civic and professional commitments include membership on the advisory councils of HSBC Bank, the United Way Resource Development Committee, as well as the boards of Community General Hospital Foundation and the Manufacturing Association of Central New York.
Mr. Mezzalingua has an extensive background in both secondary and post-secondary education. He served as president of the Board of Trustees of Manlius Pebble Hill School, was involved with the parent associations of both St. Lawrence University and Hobart and William Smith Colleges, and also was a trustee of St. Bonaventure University. In addition, Mr. Mezzalingua served as a member of the Executive Committee of the Board of Trustees of Syracuse University, and was a member of the Society of Fellows and the Chancellor's council. He served on the Whitman School of Management Advisory Council, as well as on the search committee which selected the school's current Dean. He was the lead trustee of the Shine Student Center Campaign. He is on the Board of Trustees at Ave Maria University. Mr. Mezzalingua committed to education by rebuilding and merging two schools in St. Kitts, West Indies, which were started by his daughter, Laurie. He and his wife Kathleen Damico Mezzalingua (S. U. '62), and their six adult children are the only donors to date, and has a campus setting of eight buildings in downtown Basseterre, St. Kitts to accommodate the school's 485 students (K – 11).
Kathleen Mezzalingua graduated from Marywood College with a B.S in Retailing, Syracuse University with an M.S. in Education, taught in Syracuse Public Schools.
Board Chair of Hospice of Central New York, Board Chair of Friends of the Central Library. Also served on boards of WCNY TV, Welch Terrace, residence of those living with HIV and Francis House, home for the terminally ill. Chaired several fundraisers for above charities.
Dame of the Sovereign Military Order of Malta, a Catholic lay organization, led the Syracuse region as Hospitaller for seven years. Have been active in the Order serving the sick, frail elderly and poor in the community. Volunteer weekly during the summer at a soup kitchen, making sandwiches and serving an indigent population in Syracuse. Attended ten pilgrimages to Lourdes, France with Malta members worldwide caring for the sick.
Since 2009 have been President of Saint Agatha Foundation, started by our daughter Laurie who was diagnosed with breast cancer at 29, for " women who cannot afford their disease" with costs of surgery, medication and treatment not covered by insurance.
Since living in Naples have volunteered with the local region of the Order of Malta.
Have received the Humanitarian of the Year award from Marywood College, the Bishop's Medallion for Volunteer Service for the diocese of Syracuse and the President's Award from the Order of Malta.
The Mezzalingua's are the parents of Laurie (deceased) Karen, John, Kristen, Tracy, and Daniel, and have eleven grandchildren. They reside in Naples, Florida and summer in Skaneateles, New York.