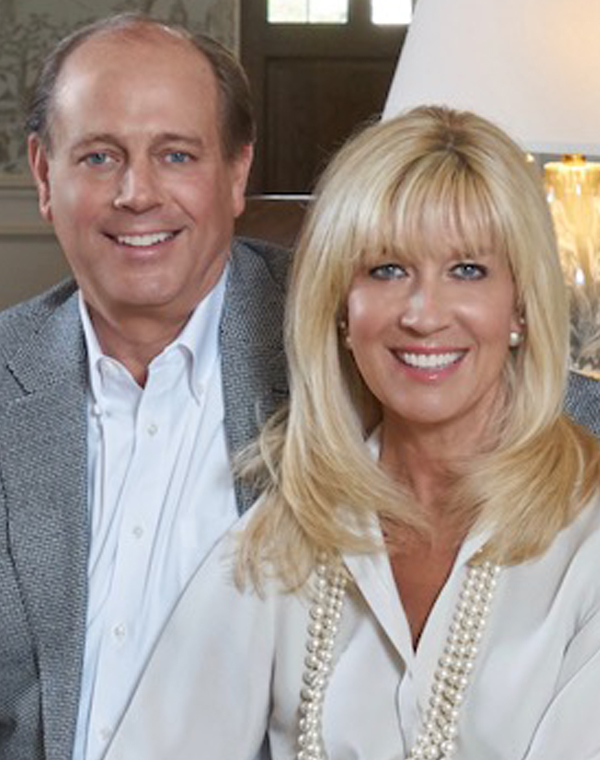 Sep. 05

2018
Educated at The University of Denver, Rick is a highly motivated, analytical and structured individual with over 40 years of progressive growth in the automotive industry within various manufacturer environments. Throughout his career he has directed 16 locations with over 1,700 employees. In 2011, the Germain Automotive Partnership was formed. Along with his sons, Paul and John, the Germain Automotive Partnership is comprised of dealerships in Columbus, Ohio and Naples, Florida, and represents, Toyota, Lexus, Ford, Nissan, and Mazda. Professionally, Rick has served in a number of capacities within the automotive industry over the years including time as the Chairman of the Lexus National Dealer Council, Lexus Product Advisory Board, Lexus National Advertising Advisory Board, President of the Columbus Auto Dealers Association, President of the Ohio Auto Dealers Association and was the 2016 Automotive Achievement Award recipient.
Rick and Libby are passionately involved in a number of charitable organizations in and around Columbus. Libby is a proud alumni of The Ohio State University and supports the University in a number of capacities by serving on The Ohio State University Foundation Board. Libby has become very involved with Ohio State's Comprehensive Cancer Center, The James. She serves on their Foundation Board and is a longtime co-chair of Up On The Roof, benefitting The James. Together, Libby and Rick have been very involved at their church, Trinity United Methodist. Rick and Libby have served on the Foundation Board, Crossroads Council, Administrative Board, Staff Parish, directed Youth Musicals for 11 years, and were founding members of the Crossroads Contemporary worship service. Additionally, Rick serves as a board member for Recreation Unlimited, a camp for children and young adults with developmental, and physical disabilities, and serves on the Foundation Board for Nationwide Children's Hospital. Rick and Libby look forward to serving as Trustees of the Naples Children's & Education Foundation.
Libby and Rick have four children and five grandchildren all living in the Columbus community. They reside in Upper Arlington, Ohio and Naples, Florida, and also enjoy spending time at their farm in Knox County, Ohio.