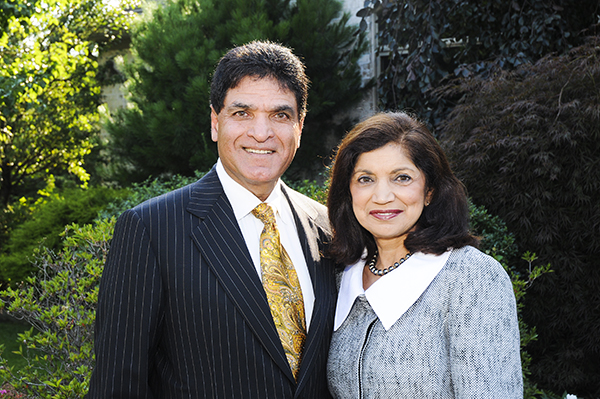 Oct. 04

2016
Monte Ahuja is the founder of Transtar Industries, which is the leading U.S. Company in the distribution of automotive transmission replacement parts to the aftermarket. Mr. Ahuja started the company after his completion of his MBA at Cleveland State University where he graduated with honors (Beta Gamma Sigma). Mr. Ahuja received his Masters Degree in mechanical engineering from Ohio State University in Columbus, Ohio. Although, Transtar Industries has been restructured and has a new equity partner, Linsalata Capital, he remains a key investor and Chairman of the company.
Transtar has earned dozens of awards for its outstanding growth and community involvement. Monte has also received numerous awards including, Distinguished Alumni Award from Cleveland State University, International Executive of the Year Award, Ellis Island Medal of Honor, Runner-up for the National Entrepreneur of the Year and many more recognitions and awards. He has also appeared on a TV series as one of the most distinguished NRI's from India and was inducted into the Inside Business Magazine, Northeast Ohio Business Hall of Fame.
Monte served as Trustee of the Cleveland State University Board for nine years and its Chairman of the Board for six years. He is the Chairman of the board for the University Hospital System of Cleveland, on the Executive Committee for United Way, and on the board of the Ohio Business Alliance for Higher Education and the Economy.
Usha received her Ph.D. in mathematics at Ohio State University. She has previously taught at University of Maryland, Kent State University, Cuyahoga Community College and Cleveland State University. She served on the College Board in Cleveland, the India Association Board and University Hospitals Development Committee.
Monte and Usha have been married for 37 years and have two daughters, two grandchildren, and a son-in-law. Ahujas have been a part of the Naples Winter Wine Festival Board of Trustees for one year.