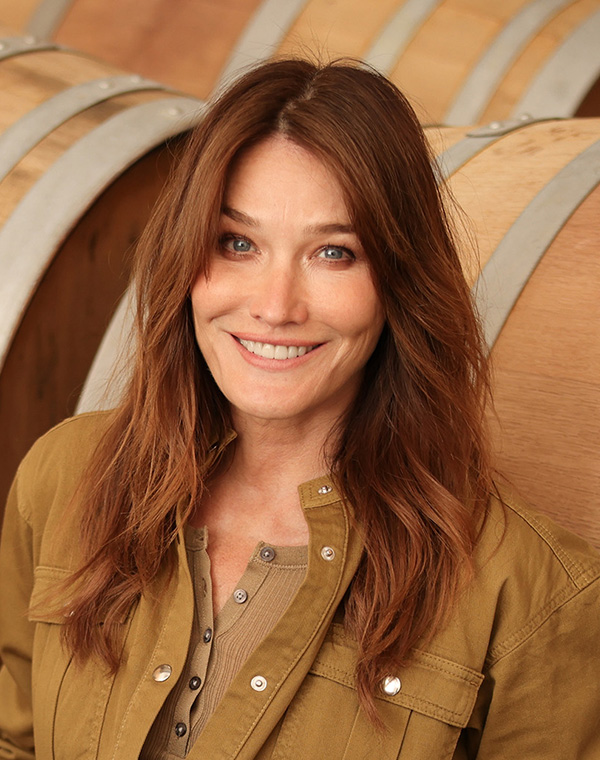 Aug. 21

2023
Supermodel, musician, singer, songwriter and former First Lady of France, Carla Bruni-Sarkozy fell in love with Château d'Estoublon and became one of the owners of this magical 300-hectare estate nestled in the Alpilles in Provence, renowned for its exceptional olive oils and wines.
Since 2020, together with Stéphane Courbit, Jean-Guillaume Prats and Nicolas Sarkozy, they shape Estoublon's new destiny and gave birth to Roseblood, its iconic rosé.
Passionate about this new adventure and driven by a thirst for learning, Carla Bruni discovered the subtle art of winemaking and blending with the estate's Technical Director, and composed this cuvée like a musical score, to create an elegant and delicate rosé.