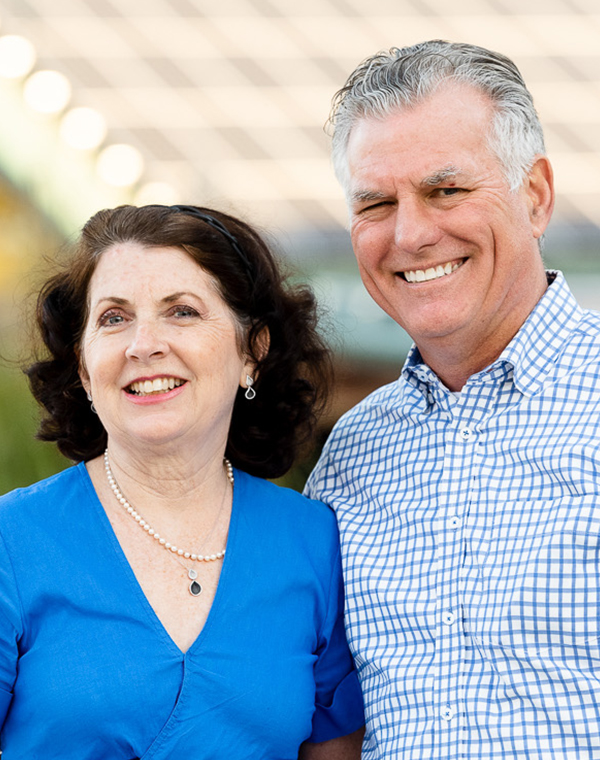 Aug. 21

2023
Mark Hanson, Co-Founder & CEO
A native of Santa Rosa, Mark has an extensive background in the technology industry and has enjoyed a successful career as an entrepreneurial software and private equity executive, though his heart has always been in hospitality. After meeting his wife Elizabeth and exploring Sonoma County, he dreamed of becoming a family farmer and winegrower. In 2015 that dream came true with the opening of Bricoleur Vineyards, where Mark spends his days amidst the vines and bounty of the estate, and enjoys hosting tastings. At Bricoleur Vineyards he has created a gathering place where people can relax to enjoy family and friends with world-class wine and food while taking in the natural beauty of Sonoma County.
Elizabeth Wall Hanson, Co-Founder
A tax accountant and real estate business owner, growing up Elizabeth spent summers on her family's ranch near Cloverdale. Her family still gathers for celebrations in Asti, on the homestead of Sonoma County's historic Italian Swiss Colony, where her great grandfather, Pietro Carlo Rossi, was the original oenologist. Trained as a chemist in Piemonte, Italy, Rossi revolutionized California winemaking in the 19th century and, under his direction, Italian Swiss Colony became one of America's leading wineries. Elizabeth is a member of the University of San Francisco Board of Trustees; trustee for the C. Allen Wall Family Foundation; and patron of the Rev. P. Carlo Rossi, S.J. Endowed Entrepreneurial Chair in the School of Management at USF, which supports the dream of the family patriarch, Dr. C. Allen Wall, a cardiovascular surgeon, innovator, and entrepreneur.