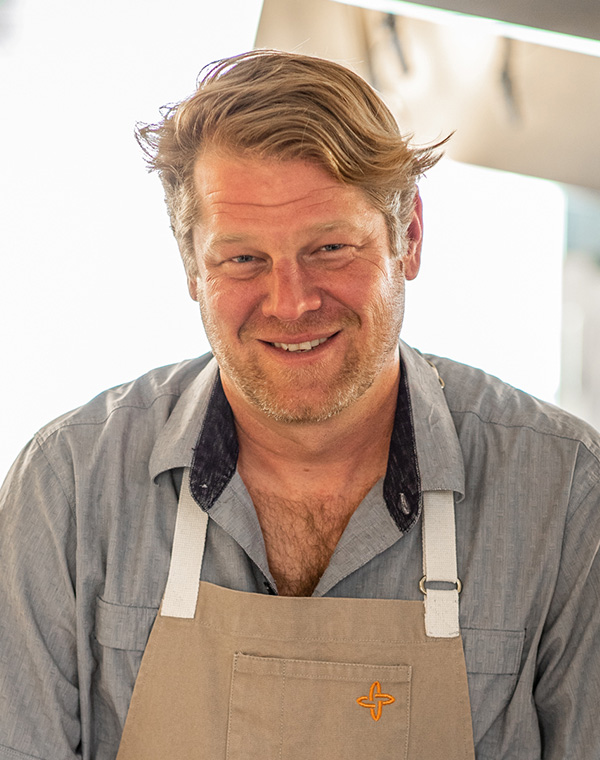 Sep. 06

2022
Born in 1973 in Wisconsin, Seidel began his culinary career at 14, serving as sous chef at Racine's Main Street Bistro by age 20. He attended culinary school at Western Culinary Institute in Portland, Oregon, finishing at the top of his class.
Alex Seidel is chef-owner of Fruition Restaurant, Mercantile dining & provision, Füdmill, Chook, and Roca's Pizza & Pasta. Alex, Fruition and Mercantile have been fortunate to find themselves featured as Chef of the Year and Best Restaurant rankings in numerous local and national magazines and guides including Denver Magazine, 5280, Bon Appetite, Gayot, and Zagat, and alumni from the restaurants have gone on to receive similar honors. Seidel himself has been the recipient of many accolades, including Food & Wine magazine's Best New Chef in 2010, Chef of the Year titles from local media including Denver Magazine and 5280. Seidel was awarded the 2018 James Beard Foundation Best Chef: South West.
Seidel participates in numerous off-site events for both charitable and fine dining experiences. He very much enjoys furthering the culture of cuisine all the while staying down to earth and championing such causes as food advocacy, mindfulness when it comes to eating habits and waste. Becoming a chef and a business owner has allowed him to hone his very impressive skills while controlling the ingredients and the sourcing of his provisions.