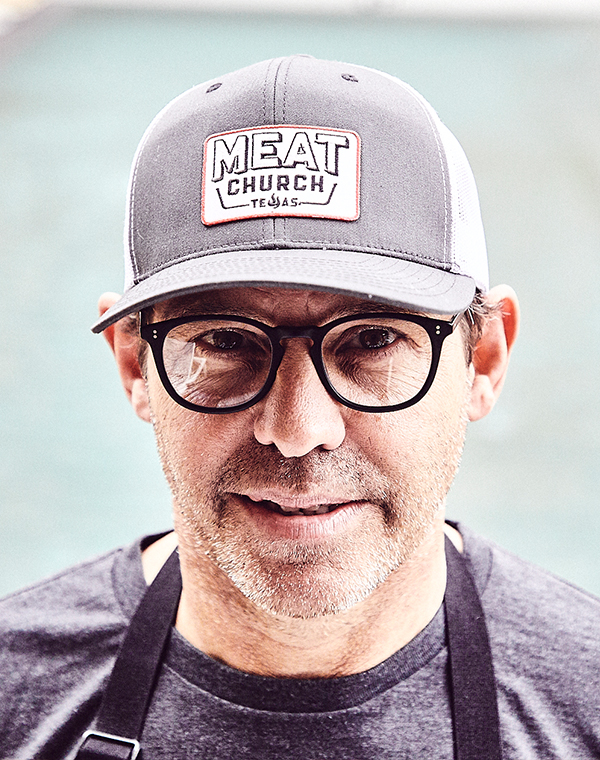 Sep. 10

2021
Chef John Tesar's influential culinary career spans over four-decades, with a gastronomic footprint in the Southwest, and both coasts. Tesar has earned high praise for his critically acclaimed Knife steakhouse and burger concepts, and his two newest concepts, Outer Reef and Knife & Spoon. In 2022, Chef John Tesar was awarded a MICHELIN star for his exemplary work at Knife & Spoon at The Ritz Carlton Grand Lakes in Orlando.
Known for his classically trained chef's approach to seafood and steakhouse cuisine, over the years he has cemented his reputation for reinventing the steakhouse dining experience. "For years, I thrived as the European-trained seafood chef," Tesar explains, "so for Knife, I travelled to steakhouses around the country to find out how I could change and elevate the game." Opened in May 2014 in the Highland Dallas hotel, Knife finds its drive from the products it sources through partnerships with nearby Heartbrand Beef and 44 Farms and the innovative, classically rooted techniques it employs in the kitchen, as well as the science behind its up-to-240-day on-site dry-aging process.
The success of his concepts stems from Tesar's distinct leadership philosophies. "It's all about carrying on those classic traditions while keeping your mind open for growth and new experiences," he says, valuing purity, hard work, style, and integrity. With the expansion of the Knife steakhouse brand throughout Texas and the country, as well as the introduction of Knife and Spoon and Outer Reef —Tesar relishes the enthusiastic support his concept garners from staff, guests, and critics. "To identify, execute, and multiply a niche like this is truly a treasure," he says.
Prior to reinventing the Texas steakhouse landscape, Tesar enjoyed a lengthy career in fine dining that stemmed from his upbringing in Manhattan and the Hamptons. Inspired by his mother's cooking, Tesar picked up a job in a Hamptons pub during the summer, when he would head to the laid-back enclave to surf and skate and progressed naturally towards a career in food. With classical French training from Paris's La Varenne Ecole de Cuisine, Tesar worked at Westhampton's Club Pierre, a premium French eatery, for six years until ultimately purchasing it. In addition, he furthered his craft throughout the '90s at iconic NYC restaurants including 13 Barrow Street, 44 & Hell's Kitchen, Vine, and Supper Club—at which he worked alongside celebrity chef Anthony Bourdain—before leaving New York City behind in the early 2000s to join chef Rick Moonen in Las Vegas at RM Seafood.
With its blossoming food scene, Dallas drew Tesar to Rosewood Mansion on Turtle Creek in 2006 to lead the high-end establishment as executive chef, rapidly garnering two five-star reviews. He later went on to open Spoon Bar & Kitchen to bring premium seasonal seafood to central Texas in 2012, meanwhile consulting on numerous DRG Concepts properties including Dallas Chop House and Dallas Fish Market, as well as on The Cedars Social, The Commissary, and more. Spoon Bar & Kitchen gained immediate recognition as one of the best new restaurants in the world by Condé Nast Traveler, Bon Appétit, and Esquire, and Tesar's visionary consulting worked helped shape the Dallas food scene.
Shifting his culinary focus to become an authority on steak, Tesar took on his steakhouse project in 2014 with the caveat that it be different from the rest—a distinction he achieved by investing in long-term dry-aging inventory and by contemporizing the classically stuffy steakhouse atmosphere into an intimate and engaging, product-driven experience. Recognition for Knife Dallas includes Eater National's "Most Anticipated Openings," Esquire's "Best New Restaurants," Zagat's "Hottest New Restaurants," Maxim's "America's Best Steakhouse Specialties," D Magazine's "Best Steakhouse in Dallas" 2015 and 2016, Gayot's "Top 10 Best Steakhouses" 2017, and a feature on Esquire Network's "Restaurant Revolution" program.
With eight successful years of growing the Knife brand, Tesar was ready to take on both coasts, bringing Knife & Spoon to The Ritz-Carlton Orlando, Grande Lakes in October 2020, and Outer Reef to Laguna Cliffs Marriott Resort & Spa in Dana Point, CA in April 2022. Outer Reef pays homage to Tesar's critically acclaimed seafood restaurant Spoon Bar & Kitchen with a selection of favorites from its menu including crudo, caviar and fresh shellfish, as well as select meat offerings from his steakhouse concept Knife, while Knife & Spoon blends the best of both worlds.
Never one to slow down, Tesar continues to grow the reach of his consultancy in addition to his expansion of the Knife brand, the development of a television show, and the 2017 launch of his cookbook, Knife: Steakhouse Meals at Home, which features endorsements by talented chefs. A five-time James Beard "Best Southwest Chef" semifinalist, two-time contestant on Bravo's "Top Chef," and winner of Food Network's "Extreme Chef," Tesar's national media presence also includes appearances on "The Today Show" and "The Early Show" as well as coverage in The New York Times, Food & Wine, New York Magazine, and more.
When he finds free time among his busy schedule, Tesar often fills it by attending food festivals around the world to meet new people, work with new chefs, and learn new culinary techniques. An avid traveler, he naturally gravitates to the beach and the slopes to fulfill his lifelong appreciation for surfing and snowboarding.