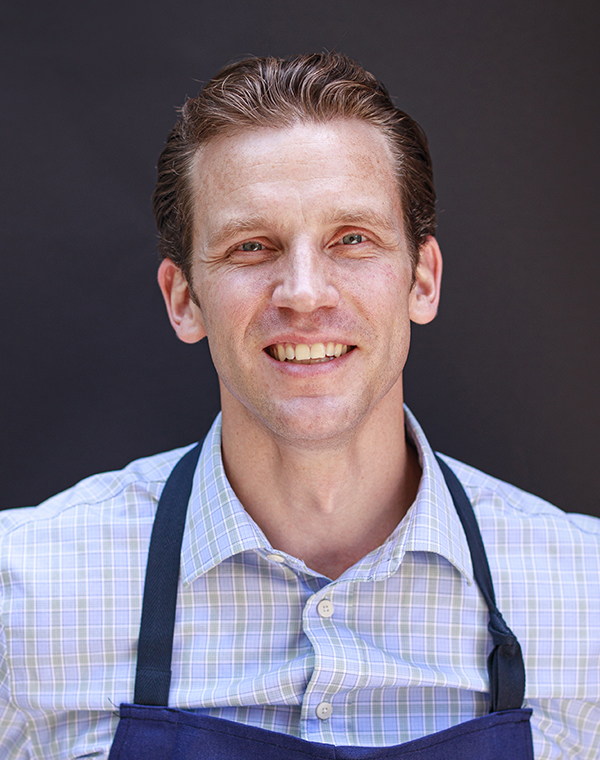 Sep. 06

2022
Chef Reid Shilling was born in Baltimore, MD, where he grew up cooking alongside his parents and grandmother. A passion for the abundance of the Chesapeake region was instilled in Reid from a young age. The family's canning business operated in Finksburg, MD, from 1935 to 1958. Today Reid pays homage to that heritage through the name of his restaurant, Shilling Canning Company.
With a BA in hospitality management from Florida State University, Reid took a job with the Hillstone Restaurant Group. He completed their rigorous training program, eventually rising to the position of kitchen manager at the Hillstone on Park Avenue, in New York City. After earning a degree from The Culinary Institute of America, he joined the kitchen at chef Thomas Keller's award-winning Bouchon Bistro, in Yountville, CA. Reid's ethos in the kitchen is influenced by his time on each coast.
In 2015, Reid and his wife returned to the Mid Atlantic, where he took a position on chef Jeremiah Langhorne's opening team at The Dabney. After a year with The Dabney, Reid left to focus on opening Shilling Canning Company. Reid lives in Washington, DC, with his wife, Sara, and their two children. Shilling Canning Company is located in Navy Yard, the same neighborhood where the family resides.
Open only eight months prior to the pandemic, Reid has navigated Shilling Canning Company through numerous changes, all while maintaining his commitment to quality ingredients locally sourced. Despite the challenges faced by the restaurant industry, Shilling Canning Company celebrated its third anniversary in July of 2022. In February of 2022, Shilling Canning Company received a nod from The Washington Post as one of the city's best places to eat, and has been featured in The Michelin Guide for Washington, DC.