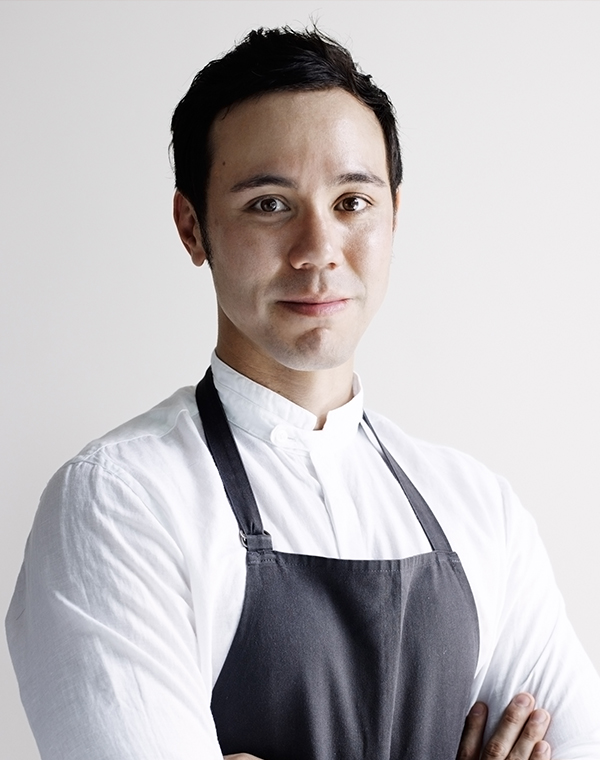 Dec. 28

2022
Born and raised in Los Angeles, Stephen Gillanders grew up with his grandmother "Granny" and spent much of his time in the kitchen with her.  He began his formal culinary training at the age of 15 when his mother saw an article for a teen cooking class at a local culinary arts school. Although he resisted, his mother had her way and enrolled him in the course.  After the first day class, he never looked back; and after graduating from high school Gillanders went on to Los Angeles Mission College before transferring to the University of Nevada, Las Vegas, acquiring an associates and bachelor degree in Culinary Arts Management, respectively.
While in Las Vegas, Gillanders won the title of San Pellegrino's 'Almost Famous' Chef competition.  This national cooking contest, designed to help students learn firsthand from some of the world's most famous culinary personalities about what it takes to a successful chef, provided Gillanders a wealth of opportunities and exposure, including an appearance on Today and a once-in-a-lifetime opportunity to work for Chef Jean-Georges Vongerichten. Gillanders took on the role of sous chef at Prime at Bellagio and then executive sous chef at Jean-Georges Steakhouse at Aria.
After a decade in Las Vegas, Gillanders left for 8 months to travel through Asia, returning to the United States in 2011 to accept the corporate chef position with Jean-Georges Management in New York. There he oversaw all nine Manhattan based restaurants and lead the opening teams for twelve other domestic and international projects, including The Pump Room in Chicago and Jean-Georges Tokyo.
In 2014, Gillanders moved back to Los Angeles, where he began working on opening his dream restaurant, S.K.Y.  While preparing to open S.K.Y., a colleague referred him to Richard Melman for an opportunity to helm the kitchen at Lettuce Entertain You's award-winning, rotating chef restaurant, Intro, as the fourth chef-in-residence in October 2015.  One month into his tenure at Intro, Rich Melman offered Stephen a partnership opportunity.  Although Stephen intended to open S.K.Y. in Los Angeles, he couldn't pass up such an opportunity to join as a partner with Lettuce Entertain You.
Stephen refers to his time with Jean George as the most robust experience he has ever had creating, through a range of different cuisines and likened that experience to receiving his "masters in culinary arts". His time with Rich Melman, however, balanced his abilities through working with and learning Rich's operationally savvy and refers that mentorship as his "Grad School of Restaurant Operations".
Stephen stayed on as a partner at Intro for a year and a half before his desire to open is own restaurant again took over.  Scouting locations all over Chicagoland, he decided on Pilsen for its diverse culture and artistic surroundings.  S.K.Y. opened in the Pilsen neighborhood of Chicago on November 2017.  The cuisine is global-contemporary, with a focus on the dishes he has been most inspired by from his travels around the world.
After receiving numerous national and local accolades and awards with S.K.Y., Stephen realized that the team he had built was busting at the seams.  He then decided to expand to a second restaurant and joined the Viceroy/Somerset team as the executive chef in the summer of 2020.  This role has provided him a much larger canvas and an opportunity to create a significantly grander platform to explore. His cuisine at Somerset focuses on local, light, and elegant fare—with the intention of creating a special place which guests can celebrate within while also being able to comfortably have a causal meal, any time of the day and any day of the week.
Then, in the spring of 2021, Stephen then opened his newest restaurant, Apolonia.  Named for his late grandmother ("Granny"), who first introduced him to his love for food, the cuisine focuses on the southernmost areas of Europe that border the Mediterranean Sea.  This costal, unique approach to Mediterranean cooking has already garnered much attention and has been included on several hot-lists within Chicago including spots as the best new restaurant of 2021.
In early summer of 2022, Time Out Market Chicago approached Stephen with a completely new and radical concept: the first stand-alone, full-service restaurant in the market's history.  Time Out executives explained how fond they were of Stephen's restaurants and given their philosophy of the "best chefs of the city under one roof" Stephen was asked to take on the project of having a custom kitchen built around a concept of his choosing.  In order to display range and prevent cannibalization amongst his restaurants, Stephen decided to break out into the fine dining sector to open Valhalla.  Channeling his Jean Georges upbringing, Stephen chose to highlight a multicourse tasting menu, complete with tiered beverage pairings and unparalleled service.  Taking note of the worldwide trend of fine dining restaurants becoming more casual, Stephen embraced this and has created an approachable, yet upscale experience unlike any other, on the second floor of Time Out Market in the West Loop neighborhood of Chicago, in the heart of the city's "restaurant row".
While Stephen understands that all the moving parts of running the restaurants are equally important: operations, service, team management and mentorship, beverage, etc. Ultimately, his favorite part of his role as a chef/restaurateur is to create. Throughout his career, Stephen has been building a conceptual portfolio of a variety of restaurant concepts. And now, with his growing collection of restaurants he is building, those concepts are becoming a reality.