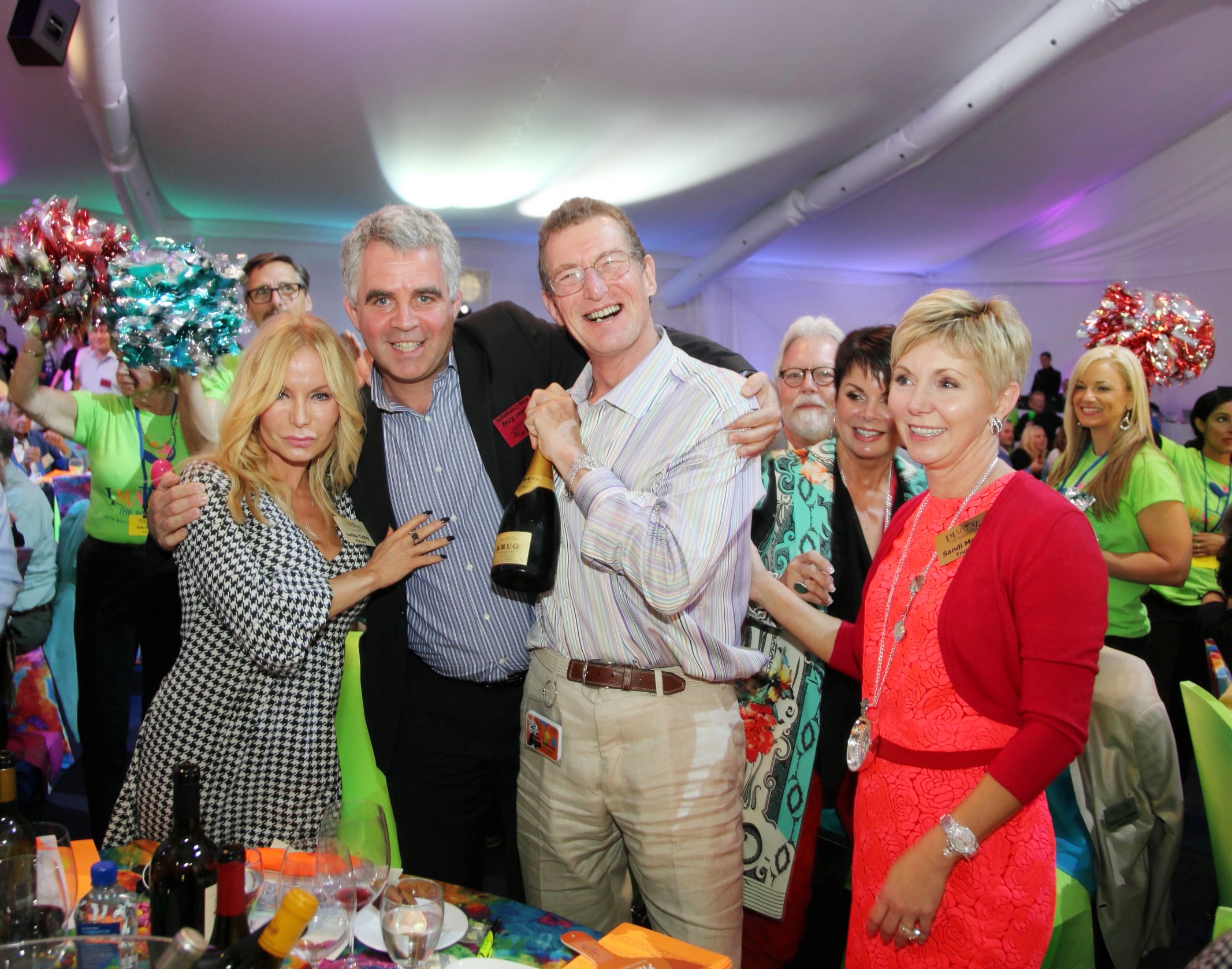 Mar. 02

2015
The 2015 Naples Winter Wine Festival lived up to its high expectations with the ever-exciting and extravagant Live Auction that generated over $12.3 million in donations. The three-day weekend event also kicked off its inaugural online auction this year, which generated $231,000. Since its inception in 2001, the Naples Winter Wine Festival has raised a crowning total of $135 million for Collier County's children in need.
The fun weekend of events provided delicious food, spectacular wine and lavish auction items such as a 2015 Lamborghini Huracán LP 610-4, a 2015 Mercedes SLS AMG GT Final Edition and a date with the Queen of England at the Royal Ascot – one of the most famous and prestigious equestrian events in the world. The highest selling lot—a one-of-a-kind experience with Krug Champagne for two lucky couples. In addition to winning130 bottles of the superlative Champagne, they will spend 3 days in France, enjoying VIP tours and tastings, meals with Krug winemakers and private experiences at LVMH luxury houses in Paris—went for an impressive $500,000. Fund-A-Need, which supports "Now You See It," NCEF's Children's Vision Initiative, raised a remarkable $1 million in donations.
All of the auction items help to drive the Naples Children & Education Foundation's mission to support effective, disciplined charitable programs that significantly improve the physical, emotional and educational lives of underprivileged and at-risk children in Collier County, Florida.
Looking Ahead To The 2016 Naples Winter Wine Festival
The Naples Children & Education Foundation is thrilled to announce the co-chairs of the 2016 Naples Winter Wine Festival. They are Sandi and Tom Moran, who will co-chair the Naples Winter Wine Festival for a second consecutive year, and new co-chairs Laura and Jim Dixon. Welcome!
The Ritz-Carlton Golf Resort, Naples, will once again be the venue for the 2016 Festival. The weekend of festivities will kick off on January 29, 2016. Mark your calendars! We hope to see you there.
A heartfelt thank you to all of you for your continued support of the Naples Children & Education Foundation and the annual Naples Winter Wine Festival.