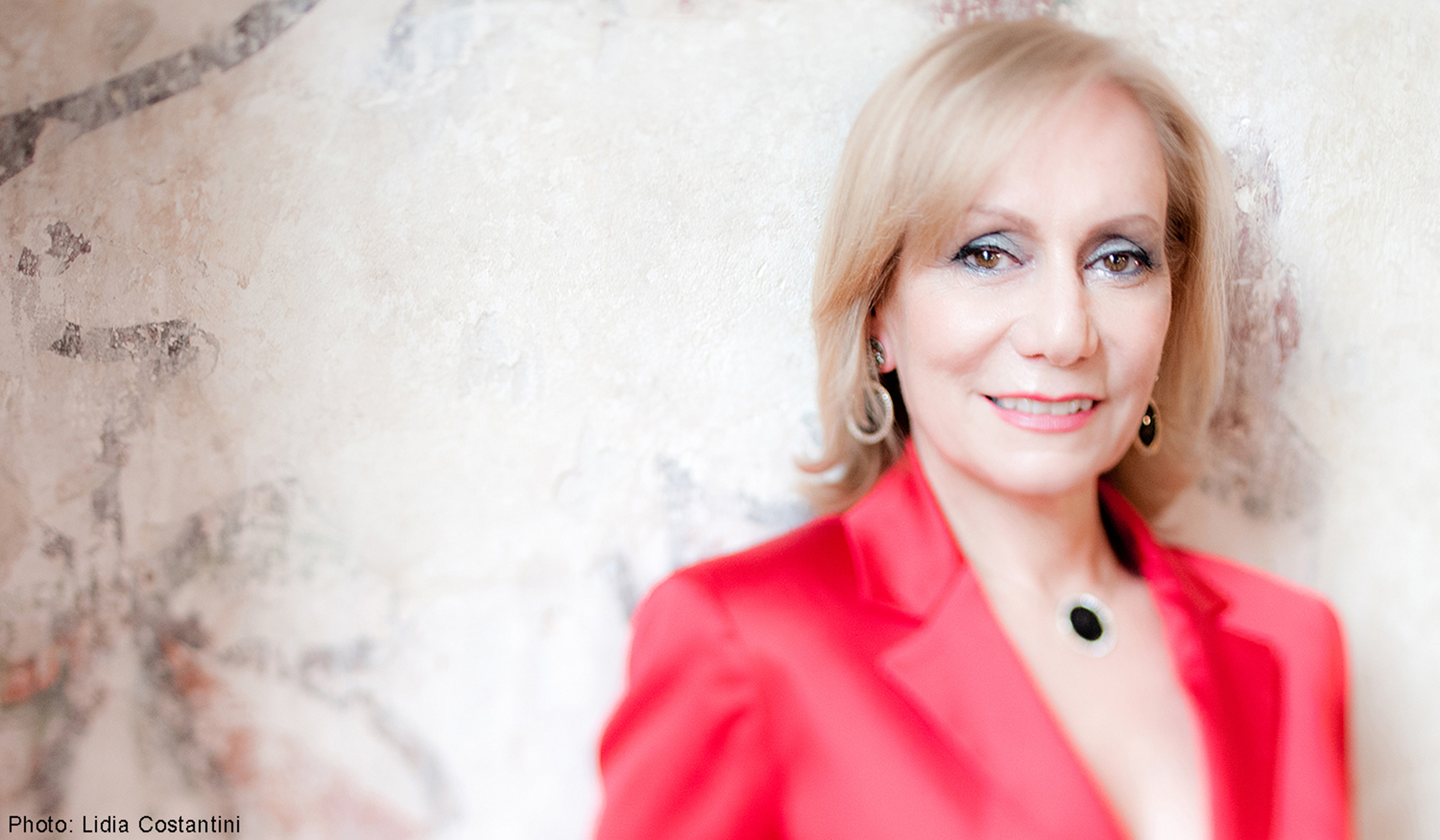 Aug. 26

2015
Please join us in welcoming Marilisa Allegrini back as a Featured Dinner Vintner at the 2016 Naples Winter Wine Festival!
Marilisa Allegrini is a sixth generation member of the renowned Allegrini family, and has graciously participated in the Naples Winter Wine Festival five previous times. Allegrini Estates is not only a leading wine producer in Italy, but also a well-recognized brand around the globe. Some of the finest wines come from Allegrini prestigious Estates located in the Valpolicella and in Tuscany.
Marilisa has learned and mastered the art of communicating wine, and has been the head of sales and marketing in the family business since 1980. While leading the Allegrini Estates brand to much of its success, Marilisa's passion has grown along the way. We recently chatted with Marilisa to find out what her favorite thing to do is in Naples, FL, what she considers her biggest accomplishment and more.
What was your first job in the wine industry?
After working in the medical field for five years, at age twenty-six I joined the family business on a permanent, full-time basis in the sales department.
How many years have you participated in the Naples Winter Wine Festival? Do you have a favorite moment you can recall?
This coming January will be my sixth time participating in the Naples Winter Wine Festival. Every memory is accompanied by strong emotions. From the human point of view, solidarity and generosity have always been distinguishing features of the Festival. Some of the most exciting moments include meeting with the children, the presentation of their work, and the time together when people share their stories. Among these, I have a vivid memory of one mother's story—with funds raised from donations, she was able to begin a process of gradual improvement of her son's mental illness, giving him a life much closer to normal.
If you could share a bottle of wine with one person, dead or alive, who would it be and why?
It would definitely be my father. He passed away when I was still too young. Now, my wish would be to share even just a moment with him in the light of what experiences have taught me over the years.
What is your proudest accomplishment?
The acquisition of Villa della Torre Allegrini is my most important achievement. I remember as a child spending hours playing in front of the monster-like fireplaces that resembled gigantic zoomorphic figures. They decorated four of the rooms in the Villa. I dreamed one day I would own the Villa—and in 2008—that dream came true.
What is your preference, wine with food or wine on its own?
My father used to say that wine is the intellectual part of a meal: a good wine is an enhancement of what you have on your plate.
What's your favorite thing to do in Naples, Florida?
Thanks to the variety of Festival participants, I have had the opportunity to meet and make friends with many people. Over the years I have strengthened these friendships and the Festival always gives me the invaluable opportunity to spend special moments with all of them.