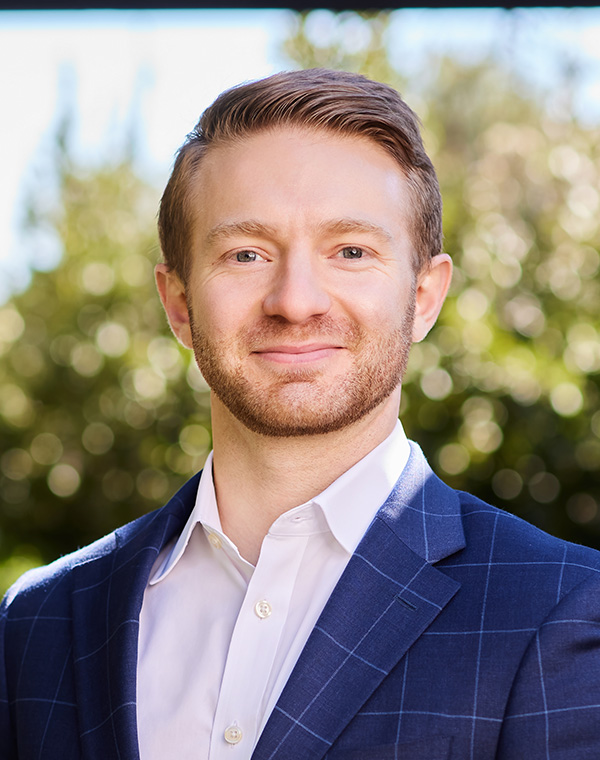 Nov. 27

2022
Heitz Cellar Estate Director and Master Sommelier Erik Elliott grew up in Philadelphia, PA, and graduated from Temple University in 2013 with a Bachelor's degree in Business Administration focusing on Marketing.
After falling in love with hospitality and wine while working at Del Frisco's Double Eagle Steakhouse in Philadelphia, he sold everything he owned to move to Aspen, CO, to pursue his dream of becoming a Master Sommelier. Erik landed at The Little Nell, the world-renowned hotel and wine program at the base of Aspen Mountain. Erik Spent six years in the James Beard-nominated wine program and worked his way up to become the Lead Sommelier. When The Little Nell would close each off-season, Erik would spend his time visiting the most esteemed estates throughout France, Italy, and Spain, honing his knowledge and appreciation for wine.
After his colleague Carlton McCoy Jr. accepted a position at Heitz Cellar following Gaylon Lawrence, Jr.'s acquisition, Erik felt that he still had more to learn and traded the mountains of Aspen for Napa Valley's vineyards. In 2019, he accepted a position as the Estate Director at Heitz Cellar.
With his background in hospitality and oversight of Heitz's new Tasting Salon and Hospitality Center opening in 2022, Erik continually aims to reimagine luxury hospitality and the experience for guests of Heitz Cellar. "Our goal at Heitz Cellar is to move the wine industry forward by crafting the most elegant and balanced wines from sustainably-farmed vineyards while enriching the lives of our guests through hospitality and service. We always remain in the service of others" Erik says. In August of 2022, Erik's dream was realized when he passed the Master Sommelier Exam on his second attempt.
Additional Accomplishments:
Highest Score in his class on the CMS Certified Sommelier Exam (Walter Clore Scholarship) 2015
Rudd Scholar – Top Scorer on the CMS Advanced Sommelier Exam 2018