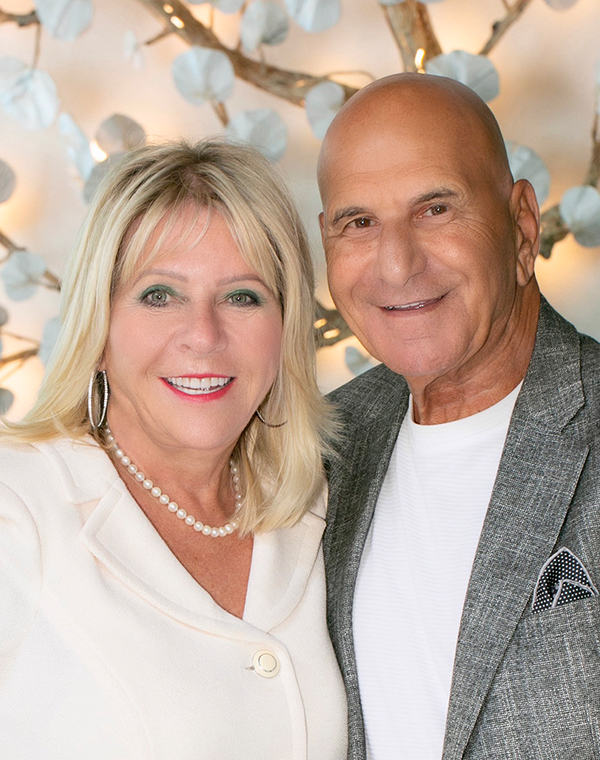 Jun. 20

2023
Cindy and Sam have been in the building and development business, including rental management, real estate sales and restaurants, as well as the Surfside Pier in Myrtle Beach, South Carolina. They recently completed a 60-acre oceanfront resort, the North Beach Resort & Spa, with 600 condos, single-family homes, restaurants and spa.
Sam, who graduated from West Virginia Tech, served on several boards, including BB&T. Cindy, who attended Penn State, served on the board of Waccamaw Community Hospital. Cindy has also been a big supporter of the Waccamaw Area Rescue Mission, an animal rescue group, as well as the South Carolina Poodle Rescue.
During their years in Myrtle Beach, Cindy and Sam have donated a home and built a building for the youth center of the Church of the Resurrection, an Episcopal Church, an office building for the Waccamaw Community Foundation, plus three homes they sold with funds directed to children's charities.
Generous supporters of the Naples Children & Education Foundation, Cindy and Sam attended the Naples Winter Wine Festival in 2019 and 2021 and purchased auction lots at both. They recently donated a home on First Avenue in Naples to the Naples Community Hospital, which sold the house for $2.8 million, and the funds went to remodeling the emergency room at NCH as well as a sculpture in the Garden of Hope at NCH.
Cindy and Sam enjoy boating and hiking in the mountains of North Carolina, where their summer home is located. They also enjoy cooking together, and Sam has his own baking kitchen.