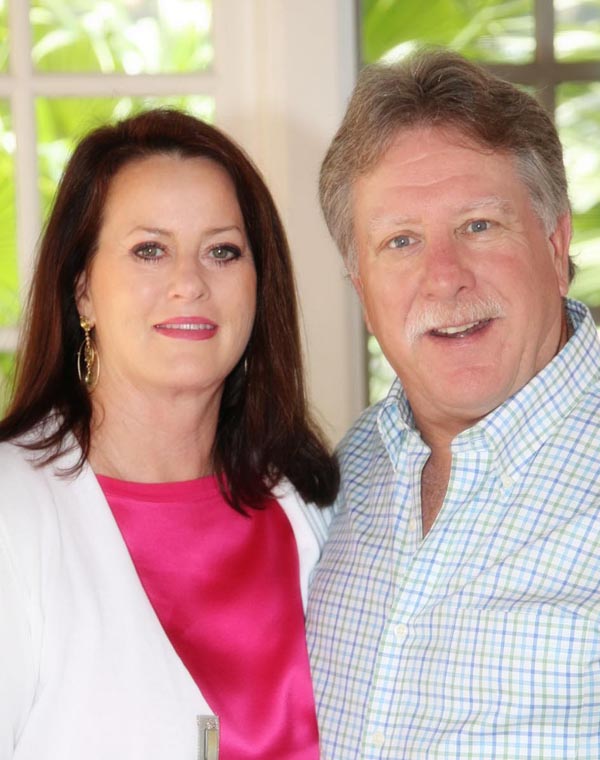 Oct. 04

2016
Laura and Jim Dixon started HAYNES Corporation in 1972 with Laura's father Laurance S. Haynes in Jackson, Michigan. At the time the company was involved in the supply of precision engine component parts to the US municipal power plants, marine, off highway and stationary markets. HAYNES dramatically expanded the business of manufacturing and rebuilding fuel injection systems for industrial diesel engines by acquiring strategic product lines from United Technologies American Bosch APF Product Line, the GM/EMD Unit Injector Product line from Diesel Technology Corporation and exclusively supplies several product lines to Caterpillar Inc. HAYNES supplies major companies such as EMD, Caterpillar, GE, Fairbanks Morse, Union Pacific Railroad, Canadian National, Canadian Pacific, BNSF, CSXT and numerous other major railroads throughout the world.
Laura and Jim found their way to Naples in January of 1989 when they acquired the Bendix manufacturing plant from Bendix Allied Signal. In 2013, they continued to expand their Naples manufacturing capabilities by building a new LEED Certified manufacturing plant to consolidate their production operations in Los Angeles, California to Naples, Florida. To date, Laura and Jim have received many prestigious awards such as the 2010 Economic Development Council's "Excellence in Industry," 2011 "Florida Companies to Watch" and most recently the coveted 2014 Junior Achievement "Collier County Business Hall of Fame Award."
After their arrival to Naples, Laura and Jim established many new friends through their love of golf, boating, hosting gourmet dinner parties and passion for fine wines. The Dixons have a very extensive wine collection with many wines from Bordeaux, Burgundy, California and Italy and have contributed wines to numerous charities throughout the years. Laura Dixon was on the board for Youth Haven and was extensively involved with one of Youth Haven's initial fundraising events which was the Youth Haven Wine Auction. The Youth Haven Wine Auction was transformed to Naples Winter Wine Festival by the original group of trustees whose initiative made it one of the premier wine auctions in the world. In 2010, Laura and Jim became Trustees of the Naples Children & Education Foundation, founders of the Naples Winter Wine Festival because of their love for the auction and for what it has accomplished for the betterment of underprivileged and at-risk children within the community. Jim is a former member of the NCEF Grant Committee and has also served as the Grant Chair, helping to allocate the funds raised at the NWWF. Through the years, the Dixons have contributed to the Naples Winter Wine Festival by both donating lots for the auction as well as purchasing several auction lots. Laura and Jim have raised two children who have graduated from college with business degrees and both have been involved in the family business. This has enabled Laura and Jim to devote more time to their community and the charities dear to their hearts.