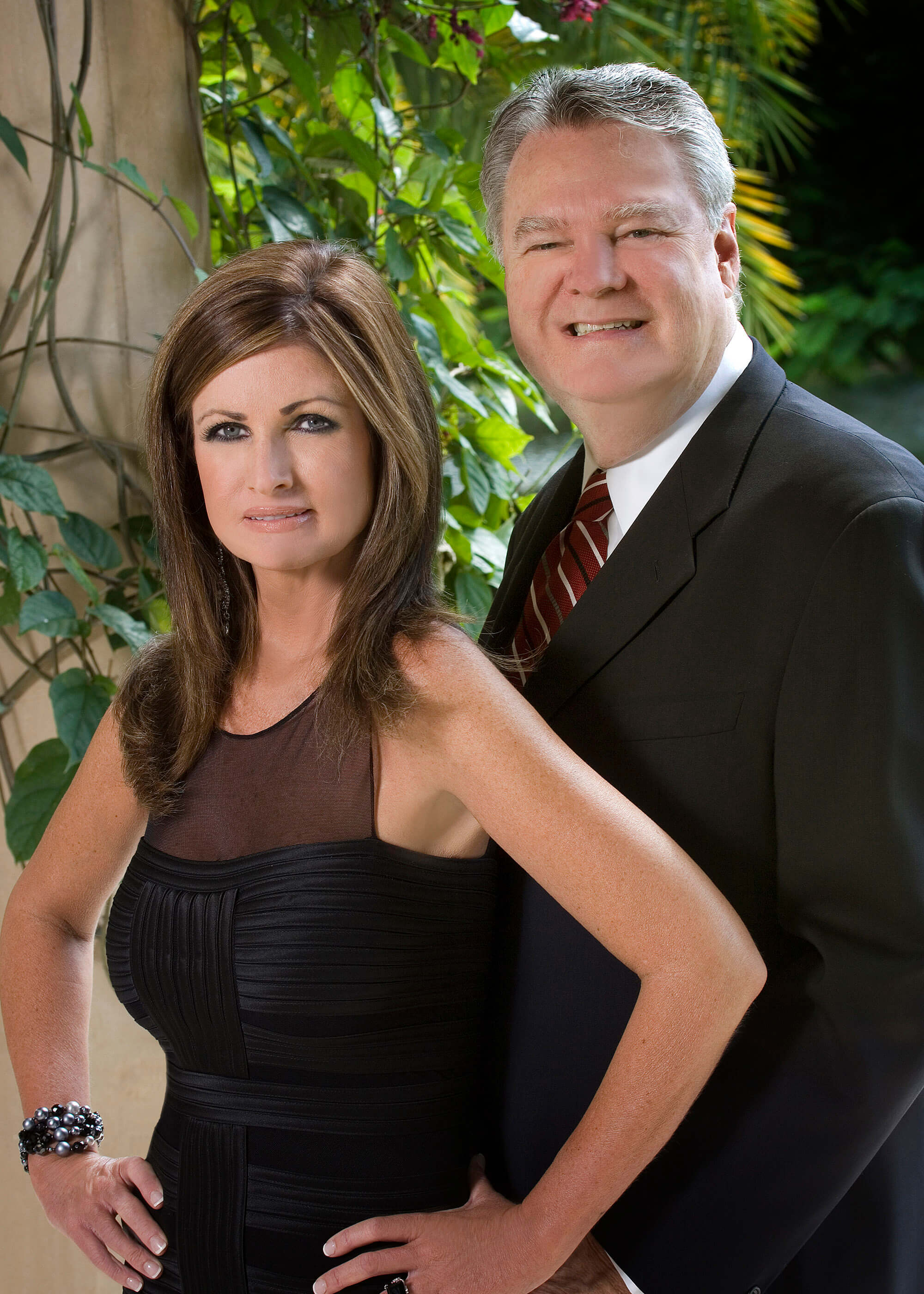 Oct. 04

2016
J.D. Clinton is Chairman of Independent Southern Bancshares (INSOUTH) and INSOUTH Bank. Before selling to E.W.Scripps; J.D. also served as Founder and Chairman of Summit America, a television holding company and previously served as Chairman of Shop at Home Television Network.
Mary Susan Clinton, a native of Savannah Tennessee began her career as a stock broker with Morgan Keegan Headquarters in Memphis, before founding Gallien Global Vision, Inc., an international wildlife documentary company in 1989. Trekking the African countries, her award winning co-productions with Londolozi Game Reserve, Turner Broadcasting, Buena Vista/Disney and The Discovery Channel, have aired in over 100 countries with her presentations in Cannes, France at the annual film trade shows MIP-TV and MIP-COM. She has garnered many awards including an Academy of Cable Entertainment Award for Best International Documentary Special.
Through the years her company has expanded to not only represent television media, but be a key player in retail product placement, image marketing for professionals and distribution to the mass markets. Gallien Global Vision's focus is to design communication strategies specifically customized to generate the desired impact of the client by positioning, promotion and marketing requirements in today's economy.
Not only with clients products; her entrepreneurial spirit enticed her to work with chemists after the positive scientific result of active glycolic acid in skin care products was discovered. She was the founder of the medical skin care line, Renaitre. The skin care products were sold in physicians' offices, international trade shows, Internet sales, Shop at Home and QVC .
Mary Susan and her husband are Founding Trustees of The Naples Winter Wine Festival. She was Merchandising Chair for the Naples Winter Wine Festival in 2001; Auction Day Chair 2002; Co-Chair of the Auction Day in 2004; Non-Wine Lots Chair in 2005 and Merchandising Chair for 2008, 2009 and 2010. Currently, she serves on the Naples Children & Education Foundation Executive Board. J.D has served as Grant Chairman and on the Executive Board. The Clintons are also members of The Napa Valley Reserve.
The Clintons are actively involved with First Baptist Church of Naples, The Community School of Naples, where Mary Susan chaired the Angel Ball in 2001, served on the Committee for Advancement and both are active parents. Mary Susan is also on the Financial Task Force Committee of C'mon. Other past involvements of the Clintons include, Mary Susan being a Board member of Boys and Girls Club of Collier County and J.D. serving as a Trustee. The Clinton's have been past fundamental in fundraising initiatives for Youth Haven and The Immokalee Foundation.
Mary Susan was named Gulfshore Life's Woman of the Year in 2002 and Community All Star in 2006. She has served as a Board Member of the West Tennessee Healthcare Foundation, co-chairing the gala benefiting The Neighborhood Health and Healing Clinic in 2006. She currently serves on the advisory and style council boards for Gulfshore Life magazine.
Philanthropic endeavors in Tennessee for the Clintons include having a financial involvement with INSOUTH Bank for the Haywood County, TN "John Clinton Carl Perkins Child Abuse Center"; Boys and Girls Club of Haywood County and Habitat for Humanity. The Clintons have founded and solely support The Clinton Family Christian Foundation benefiting children at risk.