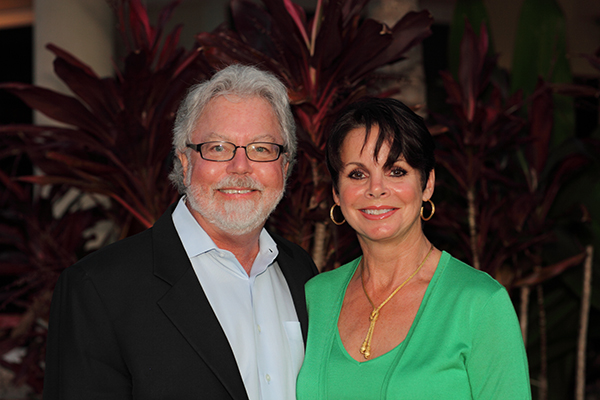 Oct. 04

2016
Sharon and Chuck Hallberg moved to Naples in 2006 and have been involved in the NWWF for six years, and have a long history of involvement with children's health and education.
Sharon's career spanned 24 years in pharmacy software applications. Her work on a pharmacy program implemented for the military and through the Department of Defense received the Presidential Recognition of Excellence award.
Chuck Hallberg founded MemberHealth, LLC, a pharmacy benefits management company. Among his many accolades, Chuck won the prestigious title of 2007 Ernst & Young Entrepreneur of the year in the health sciences category in Northeast Ohio.
Together Chuck and Sharon's growth of Member Health in 2006 earned the accolade of America's fastest growing private company by earning the #1 position in the Inc. 500.
Both are actively involved with University Hospital of Cleveland's Rainbow, Babies and Children's Hospital co-chairing fundraising efforts and serving on the Board of Trustees. The couple has been involved in fundraising endeavors for the Greater Naples YMCA, American Diabetes Association and Cystic Fibrosis.