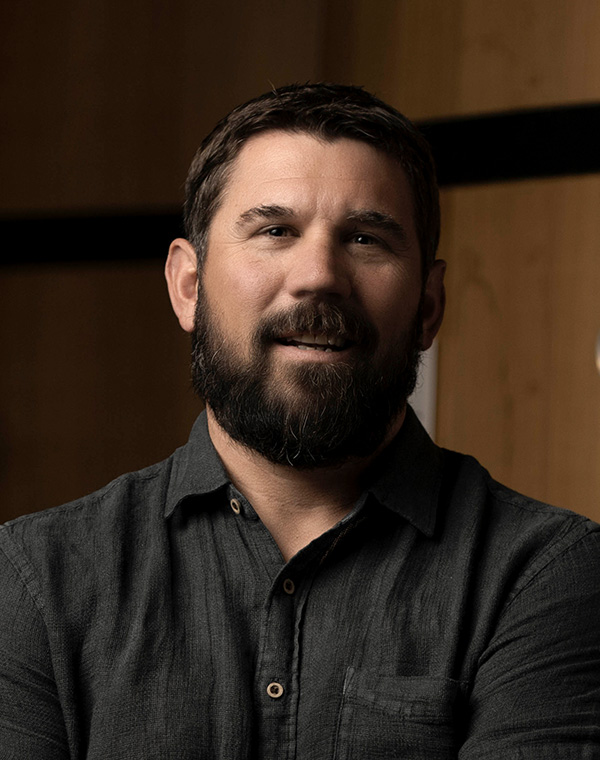 Aug. 21

2023
Born and raised in the Dry Creek Valley, Clay is part of the sixth generation of a grape-growing family. Pioneers from Sweden, his family raised Merino sheep for the wool and planted their first vines on land they settled in 1868, an area that now anchors the Rockpile AVA.
After graduating from the University of Oregon in 1997, Clay returned to Sonoma County, where he worked at Kenwood Vineyards, and later honed his skills alongside winemakers at Jordan Vineyards and Winery, Taft Street Winery and Dry Creek Vineyard. In 1998, Clay produced his first bottling under the Mauritson label: a Dry Creek Zinfandel.
Clay and his team are committed to making wines that exemplify a sense of place, with a simple philosophy for winemaking: You need exceptional fruit to make exceptional wine. And his heritage provides an advantage — with more than 350 acres of family-owned vineyards and strong relationships built over decades with other growers, they have access to some of the best grapes in Sonoma County.
Clay and his wife Carrie live in Healdsburg with their sons, Brady and Davis, and their daughter Ella. He has been President of both the Winegrowers of Dry Creek Valley and the Rockpile Grape Growers Association and is currently President of Sonoma County Vintners Board of Directors. After their son Brady was diagnosed with Down syndrome in 2010, they became very involved with the Down syndrome community and Clay is a founding board member of the Down Syndrome Association North Bay (DSANB). The nonprofit raises awareness, promotes advocacy, furthers educational pursuits, and supports research to improve the lives of people with Down syndrome and their families. Along with Carrie and their close friend, Chef Charlie Palmer, they launched "Project Zin" in 2012, and the annual event has raised more than $1,750,000 for the DSANB.
At U of O, Clay earned a degree in Business Administration, with an emphasis in Marketing. Playing outside linebacker for the Ducks, including in the 1995 Rose Bowl and 1996 Cotton Bowl, he gained discipline and dedication to excellence which continues to serve him today. What inspires Clay is the challenge of making wine that removes all outside influence, including ego, and creates the path of least resistance to allow a specific vineyard site to live up to its full, unique potential. That, to him, is the true competitive spirit of making great wine and the essence of perfection!