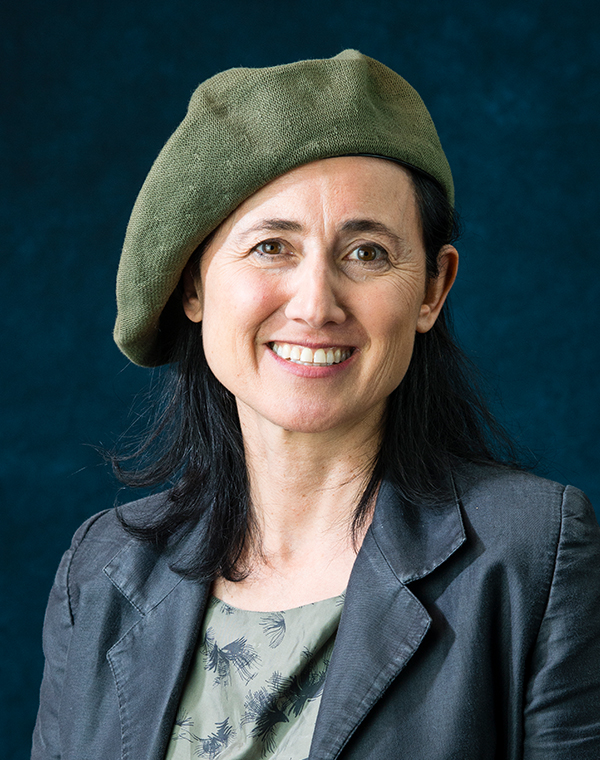 Jul. 03

2019
Laura Catena is a fourth-generation Argentine vintner, physician, and author. Catena's great grandfather founded the Catena winery in Mendoza in 1902 after emigrating from Italy. Her father, Nicolás Catena Zapata, often referred to as "the Robert Mondavi of Argentina," helped facilitate the ascent of Argentine Malbec onto the world stage.
Born in Mendoza, Argentina, Laura graduated magna cum laude from Harvard University and has a Medical Doctor degree from Stanford University. Laura combines a strong science background with a passion for her family winery. She is currently managing director of Bodega Catena Zapata and her own Luca Wines in Mendoza. An Emergency Medicine physician for more than 30 years, Laura currently vaccinates the homeless as a volunteer in San Francisco.
Laura has been called the "face" of Argentine wine. She has traveled the globe to lecture about Argentine wines and viticulture and has been an invited speaker at the American Society of Wine Educators, Decanter Fine Wine Encounter, The Smithsonian and the Vancouver Playhouse among others. She appeared in Oprah Magazine as one of the World's Top Women Vintners in 2010.
Laura was #1 Wine Star at the 2018 Wine Spectator New York Wine Experience, where she discussed the history of Malbec from its birth in France 2,000 years ago to its rebirth in Argentina.  In 2022 she received the Drinks Business "Woman of the Year" award for making outstanding strides in the promotion of Argentine Malbec.
In 2010 Laura Catena released her book Vino Argentino, An Insider's Guide to the Wines and Wine Country of Argentina (Chronicle Books), the first book about Argentine wine by a U.S. publisher. Dave McIntyre of The Washington Post wrote: "Vino Argentino is a mouthwatering introduction to the wines and culture of Argentina." Vino Argentino was also published in Argentina by Catapulta Editores in a Spanish/English and a Portuguese/English version.
Laura's second book, published in 2017, Oro en los Viñedos (Gold in the Vineyards), is an illustrated narrative about the world´s most celebrated vineyards. It has been released in Spanish, Portuguese (2019) and English (2020). It was voted "Best in the World for Wine History" by the Gourmand Cookbook Awards, and received positive reviews in Forbes, The Washington Post, The Drinks Business, Decanter and The Wine Economist.
Laura's third book with winemaker co-author Alejandro Vigil, Malbec Mon Amour, was released in January 2022. This illustrated book combines the art and science of wine in a way that has never been done before and takes the reader on a fascinating journey through the history and development of Malbec as well as the different terroirs of Mendoza where the grape has thrived so well. It has been released in Spanish, Portuguese and English. It is the first time a wine book is a best seller in Argentina. The book sold out in the very first month of release and was reviewed by The New York Times.