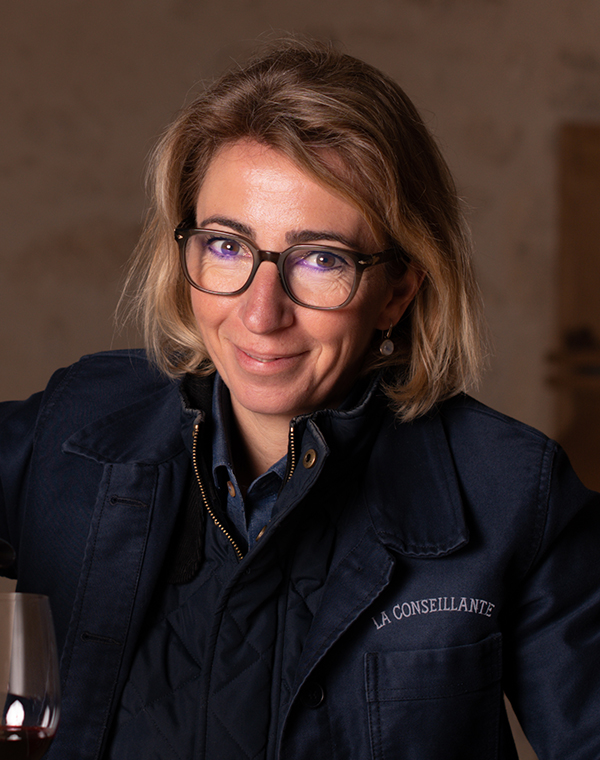 Aug. 21

2023
Having graduated as an engineer, specialising in viticulture and oenology, from Bordeaux's ENITA and then as an oenologist from the University of Bordeaux, Marielle
Cazaux began her career as technical manager at Château Lezongars (a 38-hectare estate in Premières Côtes de Bordeaux).
In 2007, she took over the management of Château Malleprat in Pessac-Léognan while advising a number of other wine estates on their technical strategies (Château
de Léognan, Château Fauchey and Château Champcenetz).
In 2012, she joined AXA Millésimes as technical manager of Château Petit-Village in Pomerol. Marielle Cazaux has been the managing director of Château La Conseillante since 2015. Her mission is to interpret the family's vision and co-ordinate the running of the estate.
The Board of the Family recruited her for her technical skills and her farmer's common sense. Working closely with Jean-Valmy and Bertrand Nicolas, Marielle
oversees the work in the vineyard and the cellars and manages the estate and the marketing of its wines.