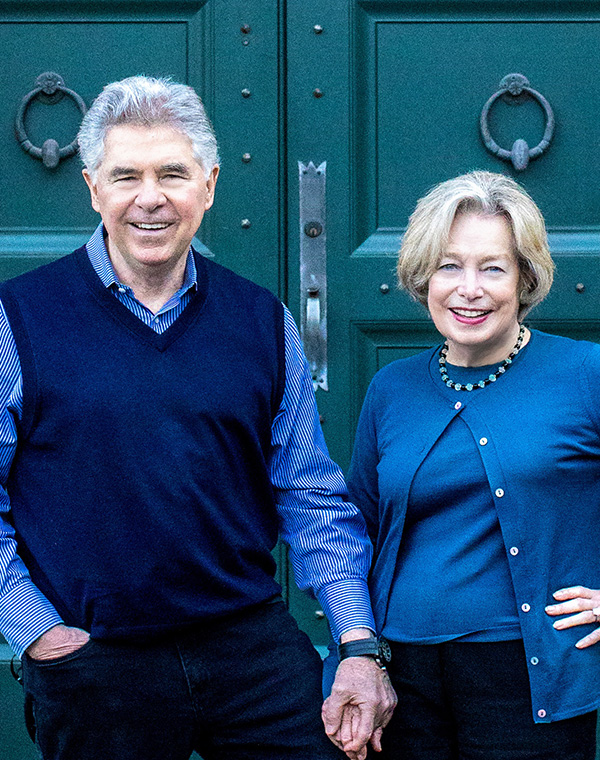 Sep. 06

2022
Together Shari and Garen learned about wine, first at meals with his parents where California or Italian wines were served, (his dad was born in Italy) and later when Garen went to Stanford Business School.  When Shari would occasionally fly up from L.A. to visit him, they would often spend a day in Napa Valley, where their dream began to one day have a vineyard and make wines of great quality. In 1968 they married, went to Vietnam, Japan, Washington, D.C., then New York City where their first child Brandon was born in 1971.
When it was time to move back to California in 1975, one of the key criteria for where to live was proximity to wine country, so they chose Lafayette, CA, only one hour from Napa Valley and 3 hours from ski country. 1979 proved to be an auspicious year for the Staglins, with the birth of their second child, Shannon. This year also marked the purchase of their first tech company, run by Garen. After many years of rapid growth, they were able to sell a portion of this business, creating capital to finally pursue their dream to purchase an ultra-premium vineyard in the Napa Valley.
By the end of 1985, the dream came true with their purchase of the historic 50-acre vineyard planted by Andre Tchelistcheff in 1964, who had come from Bordeaux with the first Cabernet clones.  They have since purchased adjacent acreage, bringing the total acreage to 70. Using their contacts and background, Shari and Garen built a business and marketing plan that remains the foundation of Staglin Family Vineyard: family ownership, commitment to quality, a personal approach to selling direct to consumer and encouraging memorable experiences. Brandon and Shannon grew up on the property, pursued their education and have both returned with new perspectives and experiences to rejoin the family business and non-profit. Shari remains as CEO since 1985, Shannon is President and Brandon assists with IT and presides over One Mind, their non-profit for mental health, while Garen assists with financial aspects and public relations and also chairs One Mind.  They hope to cultivate these traditions for many generations to come.
Shari and Garen both earned their bachelor's degrees from UCLA in 1966.  Garen later earned his MBA at Stanford in 1968 and Shari her MPA at NYU in 1975.