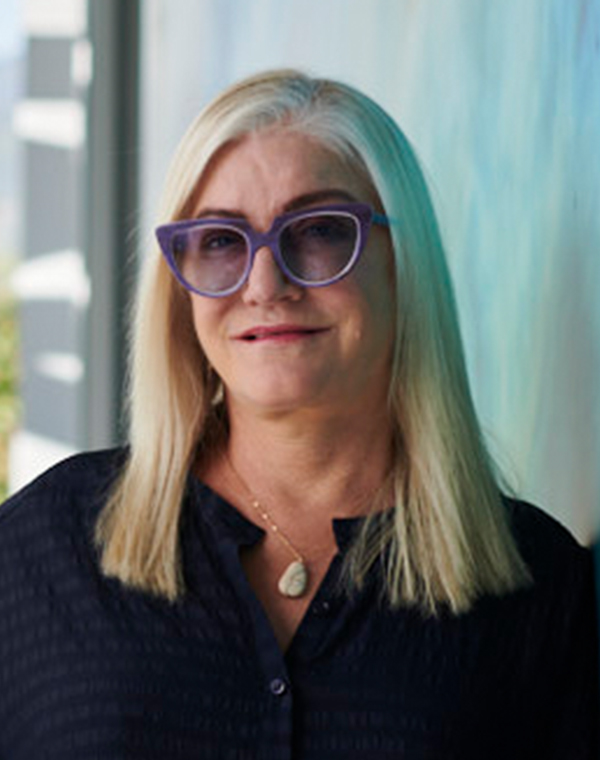 Aug. 21

2023
Suzanne Deal Booth's role as owner and proprietor of Napa Valley's Bella Oaks is a natural extension of her lifelong dedication to the stewardship of art and culture. Upon acquiring this historical property in 2010, Deal Booth immediately set about reinvigorating the vineyard's 12.5 acres of Cabernet Sauvignon, vines originally
planted in the 1970s and replanted in the 1990s. She conducted extensive research on the site, consulting with local Napa Valley historians on its early history as a source of wine grapes and interviewing dozens of well-known winemakers, chefs and community members who had formative relationships with Bella Oaks' previous owners, wine luminaries Barney and Belle Rhodes. She respectfully reimagined the Rhodes' 1970s-era home with architect Michael Maltzan of Los Angeles. She further revived and extended the property's olive orchards, developed biodynamic gardens, and installed a diverse collection of contemporary modern artwork throughout the estate.
In 2016, Deal Booth acquired an additional 13.5 acres of vineyard land contiguous to Bella Oaks, and in 2018, she added "vintner" to her resume by producing, for the first time, a Bella Oaks Cabernet Sauvignon under its own label. "I decided its highest potential could only be realized by giving the vineyard a voice and identity as a wine estate in its own right," says Deal Booth. She assembled a team with exacting and uncompromising standards, retaining famed Vineyard Manager David Abreu, who had farmed the property for Deal Booth since 2010, and adding Winemaker Nigel Kinsman and Winemaking Consultant Michel Rolland. Deal Booth has overseen the transformation of Bella Oaks to CCOF-certified organic farming; currently she is introducing biodynamic practices to further the long-term health and biodiversity of the property.
The role of vintner is just one aspect of Suzanne Deal Booth's life. Committed to the recognition and preservation of cultural heritage and visual arts globally, Deal Booth is a leading philanthropist, arts advisor and collector and has worked with some of the world's most celebrated artists, collectors, and institutions. She is the Founder and Director of The Friends of Heritage Preservation, which has fostered more than 70 preservation and conservation projects across five continents in the last 20 years. She is the namesake of the Suzanne Deal Booth Prize, an unrestricted award that includes a solo exhibition and scholarly publication for a select artist biannually, and in 2003 Deal Booth and her family established the Booth Family Rome Prize Fellowship for Historic Preservation and Conservation. She currently serves on the boards of the Los Angeles County Museum of Art, the Menil Collection, Ballroom Marfa, The Contemporary Austin, and the Calder Foundation, France. A native of Texas, Deal Booth graduated cum laude with a degree in art history from Rice University. She earned a Master of Arts in art history and conservation from New York University's Institute of Fine Arts and Conservation Center.