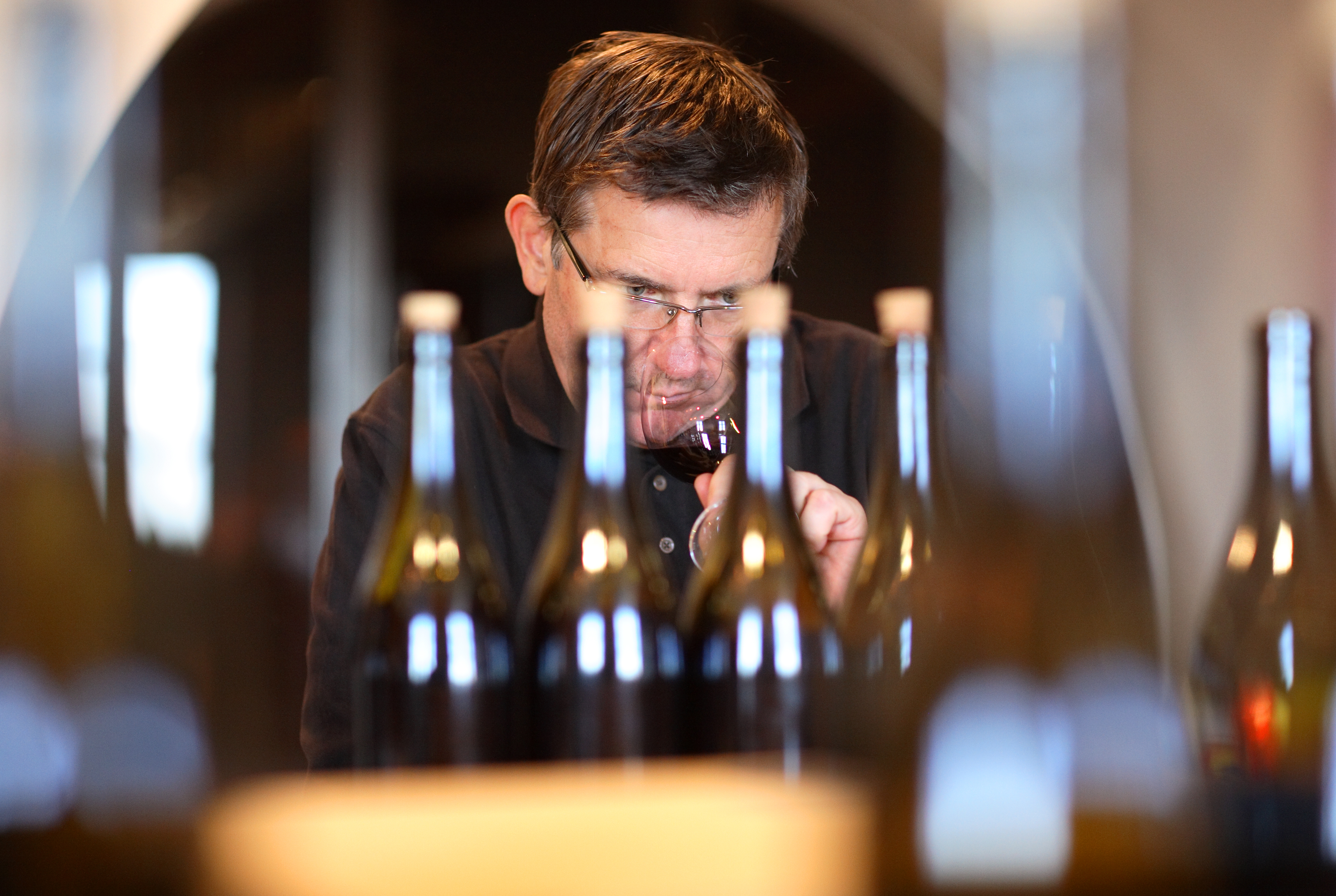 Sep. 09

2015
Lucky for us, François Perrin of Château de Beaucastel, has graciously agreed to be a Featured Dinner Vintner at the 2016 Naples Winter Wine Festival. We chatted with François, who is a member of the fifth generation of ownership to carry on the history of the Château, which is located in the fabled Rhône Valley of France. The estate is recognized as one of Châteauneuf-du-Pape's finest domains. Here, François tells us about his start in the industry and shares some of his fondest memories.
What was your first job in the industry?
I obtained my first job in the industry when my father passed away on January 2, 1978. I took over the winery in April of that year, and was thrown into the deep end—dealing with all aspects of viticulture, winemaking and even marketing. My favorite parts of it all are the viticulture and winemaking aspects.
What is your preference, wine with food or wine on its own?
Wine with food, without a doubt!
How many times have you participated in the Naples Winter Wine Festival? Do you have a favorite moment from these past years?
As a family, we have participated several times in the Naples Winter Wine Festival. Live auction day is always so exciting. The bidding on large lot items, like the Rolls-Royce, electrifies the entire room.
If you could share a bottle of wine with one person, dead or alive, who would it be and why?
It would have to be with my mother, who is 93 this year. She is an amazing woman. Her love for me and her presence by my side throughout my life mean more to me than words can express.
What has been your proudest accomplishment?
Having my three children. I'm such a proud father; they make me proud every day.
What is your favorite thing to do in Naples, Florida?
I love the restaurants in Naples, as well as the overall atmosphere I get to experience when I visit Florida. I have great memories of the French restaurant, Bleu Provence, in Naples.
What's your go-to wine, and what dish do you pair it with?
Any of the Famille Perrin wines paired with Mediterranean food. My favorite paring is Mediterranean Sea Bass, simply grilled with olive oil, with an old vintage of Beaucastel White.