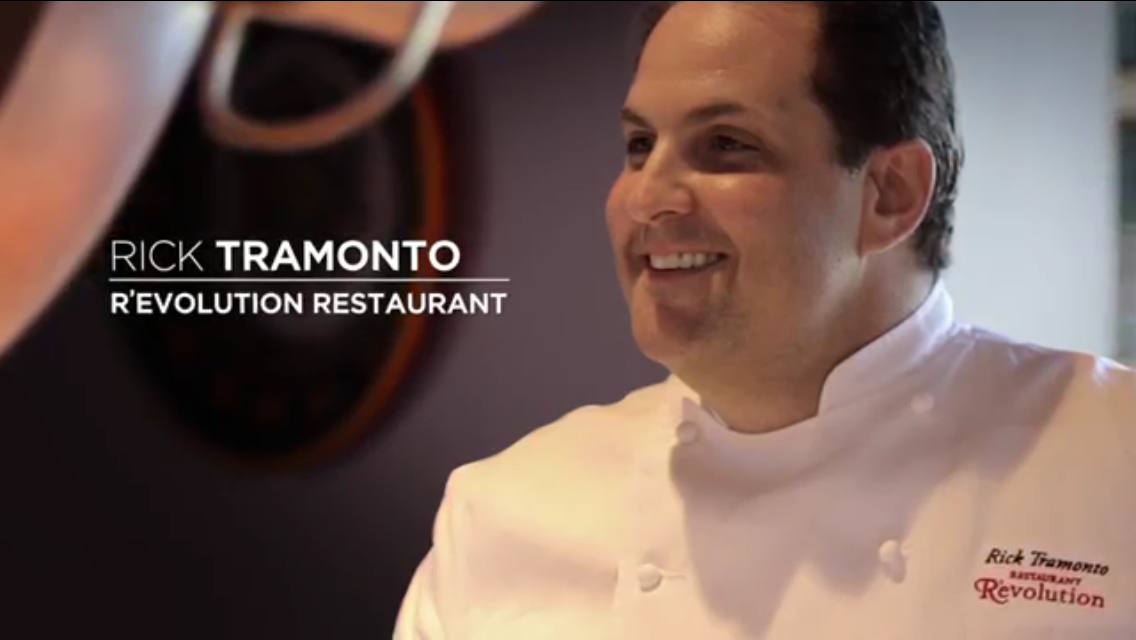 Aug. 04

2015
Rick Tramonto will be the Chef de Cuisine of the 2016 Naples Winter Wine Festival!
We're excited to announce that Rick Tramonto will be the Chef de Cuisine at the 2016 Naples Winter Wine Festival! An author of eight books, Chef Tramonto is a recognized expert and veteran in the culinary arena. He is most recently know for his partnership with Louisiana native Chef John Folse and their newest projects, Restaurant R'evolution in New Orleans and Seafood R'evolution located just outside Jackson, MS. To get to know Chef Tramonto a little better, we chatted with him about how he got his start in the industry and what some of his favorite dishes are to prepare.
What was your first job in the industry?
In 1977, I got my first job at Wendy's Old Fashioned Hamburgers in Rochester, New York. This experience taught me that training was everything. Wendy's had such an extensive training program that I can still remember, 38 years later.
What's your worst kitchen mishap?
I haven't really had a "worst" kitchen mishap, but I do always burn the bacon.
If you could make a meal for one person, dead or alive, who would it be and why?
I would say Jesus, because he gave me my talent and I have many questions for him.
How many times have you participated in the Naples Winter Wine Festival? What's your favorite moment from these past years?
This will be my sixth time participating in the festival and every year has been exciting.
What's your favorite place to eat in the world and why?
Restaurant Pierre Gagnaire in Paris. Chef Gagnaire has always inspired me. He changes the way I think about food every time I eat there.
What's your favorite restaurant in Naples, Florida?
Sea Salt. I love their flavor profile, the seasonality of the menu, and their whole fish done tableside is spectacular.
What's your favorite dish to prepare for yourself, and what wine do you pair with it?
I love to make Rigatoni with Italian sausage and red sauce. As for wine, anything with the name Gaja (an Italian wine producer from the Piemonte region) on it.