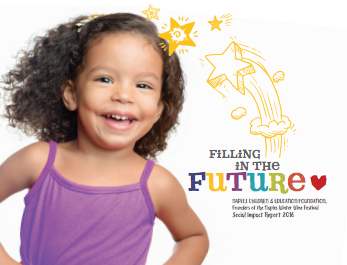 Thank you so much for for your generous support of the Naples Children & Education Foundation, founders of the Naples Winter Wine Festival.
Since the Festival's inception in 2001, more than 40 of the most effective nonprofits in the community have received grants from NCEF, impacting over 200,000 children's lives.
As the Festival continues into 2017 and beyond, those numbers will only increase.
Your giving strengthens our local nonprofits' ability to achieve their missions and ours.
We are pleased to introduce the first NCEF Social Impact Report, with analysis of how funds raised at the Naples Winter Wine Festival make a critical difference in our community.
Through our annual grants and strategic partnerships, we're changing outcomes for at-risk and underprivileged children in Collier County. Research tells us where those improvements have been made, and in what areas we should invest more heavily to make an even greater difference.