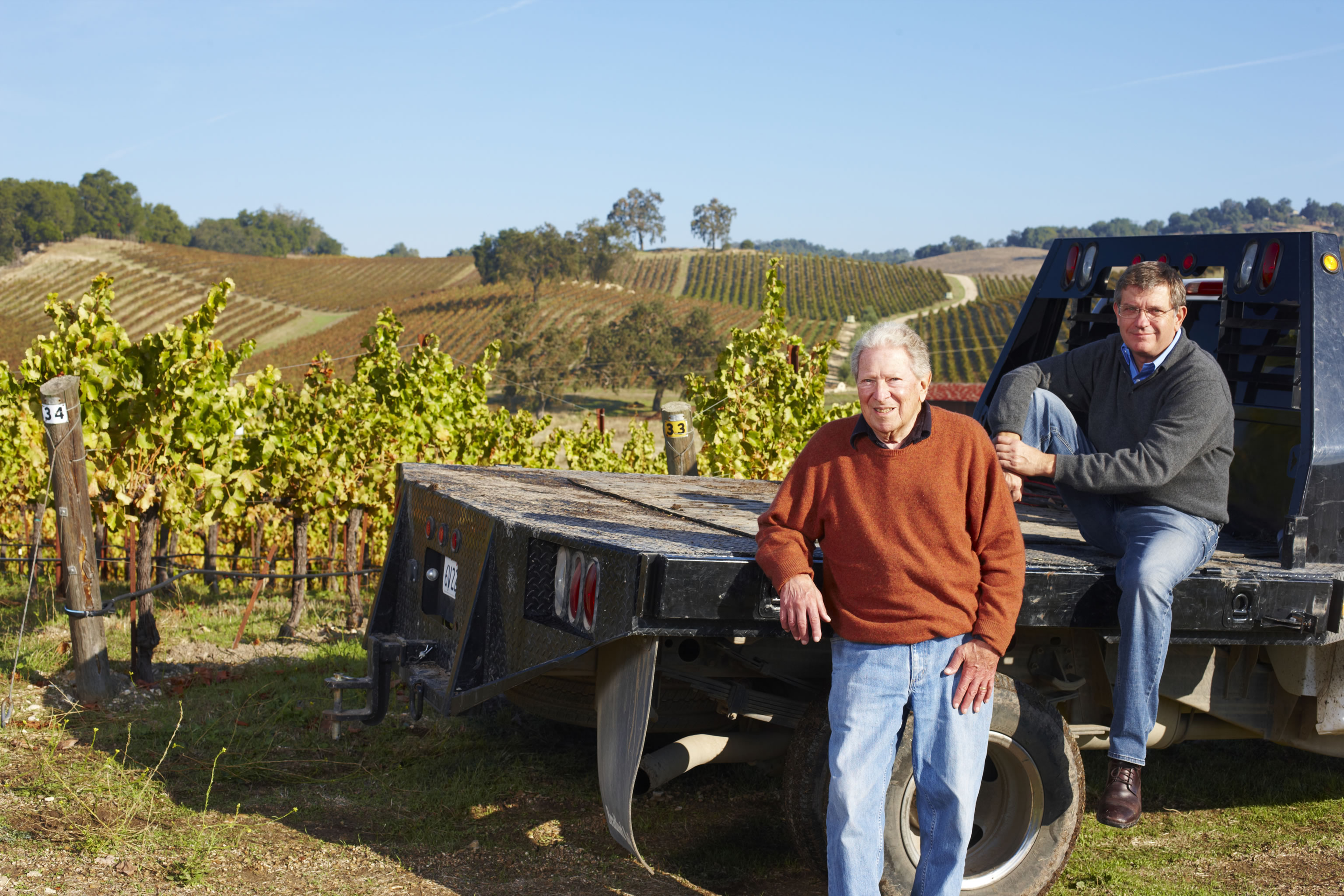 Sep. 23

2015
Please join us in welcoming him as a Featured Dinner Vintner at the 2016 Naples Winter Wine Festival!
In looking ahead to the 2016 Naples Winter Wine Festival, January 29-31, we're excited to announce that Robert Haas, Partner and Founder of Tablas Creek Vineyard in Paso Robles, California, will be a Featured Dinner Vintner throughout the three-day festival. We sat down and chatted with the veteran vintner, who is a pioneer of Rhône varietals in the Golden State, to get to know him a bit better. Here's what he had to say.
What was your first job in the wine industry?
In 1950, I was a retail clerk for my father's store, M. Lehmann. It was located on Park Avenue and 53rd Street in New York City and I worked the floor with other clerks, meeting and greeting customers. At that time, wine was not a big part of the liquor store business, but my father's store was one of the two or three high end wine stores in Manhattan. Starting from the bottom of the ladder, I was able to work my way up and learn a lot about the wine business and to become an importer and marketer of wines.
Have you ever participated in the Naples Winter Wine Festival?
This is my first year working with the Festival, but I have heard so many wonderful things about the event and I am very excited to be a part of something so great.
If you could share a bottle of wine with one person, dead or alive, who would it be and why?
I would definitely say my family and friends. When I think about enjoying a great bottle of wine, I want to be able to enjoy it with those I love.
What are your proudest accomplishments?
I'd have to say my proudest accomplishments are the founding of two successful employee-friendly enterprises. In 1973 I founded the still vital wine importer, Vineyard Brands, which is now 80% employee owned. Then in 1990, I co-founded Tablas Creek Vineyard with the Perrin family I have known and worked with the Perrin family since 1967 and there are now three generations of Haases and Perrins behind Tablas Creek, a winery that has changed the face of the Paso Robles American Viticultural Area and has been key in opening up a whole new category of American wines: Rhône Varieties and blends.
I believe that giving employees proper benefits, flexible hours and a share in the company's success is what has allowed both companies to become so successful. I also think that since both companies started small, all of the employees were able to grow very close. Working with those you care about is always best. Employees deserve a share of the success.
What is your preference, wine with food or wine on its own?
Wine with food, of course! As far as I'm concerned, fine wine without an appropriate setting is not very much fun.
What do you like about Naples, Florida?
The climate, the beaches and the locals are always very friendly.
What's your go-to wine, and what dish do you pair with it?
It depends on the occasion, but aged Burgundy with either lamb or steak is always a good choice. Sometimes, if I am with a younger crowd, I'll opt for either Esprit de Tablas Signature Red with a roast or venison, or Esprit de Tablas Signature White with lobster.